PATENT JUST LEASED TO ASIA,PR COMING WITH WH


Post# of 263
Posted On: 03/24/2013 10:41:07 AM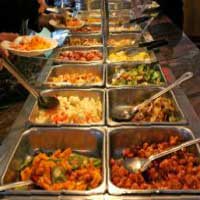 PATENT JUST LEASED TO ASIA,PR COMING WITH WHO.
  FLOAT ALL MOST LOCKED
( GDGI )-PC) JUST GETTING TRACTION, UNDER THE RADAR & VERY UNDER-VALUED
   HIGH DEMAND PRODUCT, ANYWHERE IT'S HOT!                 
Just some of Greenway's COOL billion dollar clients.    
Pepsi co(USA)
Hughes Network Systems(USA)
Denny's Restaurants(Costa Rica too) 1684 restaurants !!!
Korea Telecom (S.Korea) 500 Buildings !!!
Kash Casinos(Mexico)
Chesapeake Energy Corporation(USA)
Banco Nacional de Costa Rica(Costa Rica)
Nike Training Centers (1 center in OC )
Soriana (Mexico) 500 retail outlets !!!
International Rubber Company (Headquarter facility)

(0)

(0)
---
Follow me to the TRII board, 20 bagger by XMAS
BRAND NEW MILL READY TO CHEW!
Cash-Flow Positive in less than Two Q's