Longeveron Inc. (NASDAQ: LGVN) Encouraged by Posit


Post# of 24
Posted On: 11/21/2023 5:04:28 PM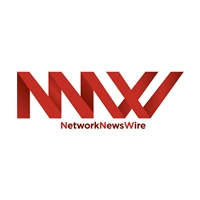 Longeveron Inc. (NASDAQ: LGVN) Encouraged by Positive Results from Phase 2a Trial in Patients with Mild AD; Explores Paths Forward for the Development of Lomecel-B(TM)
- Longeveron recently released topline results from its Phase 2a trial evaluating Lomecel-B(TM) as a potential treatment for mild AD
- The study met its primary safety endpoint across all four study groups and showed positive and statistically significant results in secondary endpoint involving the Composite Alzheimer's Disease Score ("CADS") for Lomecel-B(TM) and components of the CADS
- The positive results are expected to form the basis for further development of Lomecel-B(TM) as a potential treatment for mild AD
Longeveron (NASDAQ: LGVN), a clinical-stage biotechnology company developing cellular therapies for aging-related and life-threatening conditions for which there is an unmet medical need, announced on October 5 its topline results from its Phase 2a trial, called the CLEAR MIND trial, investigating Lomecel-B(TM) for the treatment of mild Alzheimer's disease ("AD") (https://nnw.fm/nD0Yk ). The announcement was featured in a recent NetworkNewsAudio ("NNA") broadcast, which is part of an overall goal to deliver additional visibility, recognition, and brand awareness in the investment community (https://nnw.fm/UGTYL ).
Lomecel-B(TM) is an allogeneic medicinal signaling cell ("MSC"). MSCs appear to possess anti-inflammatory, pro-vascular, and pro-regenerative properties.
The study met its primary safety endpoint across all study groups based on statistical and medical assessments, with the safety data consistent with an established safety profile with no incidence of hypersensitivity, no cases of Alzheimer Related Imagine Abnormalities ("ARIA"), no clinically asymptomatic microhemorrhages, and no notable changes in laboratory evaluations and electrocardiogram ("ECG") reported. Moreover, the study revealed statistically significant improvements in the secondary endpoint Composite Alzheimer's Disease Score ("CADS") for Lomecel-B(TM) and specific components of the CADS.
"These study results with Lomecel-B(TM) are encouraging," commented Dr. Jeffrey Cummings, MD, Vice Chair of Research at UNLV's Department of Brain Health. "The study met its primary safety endpoint and is supported by lack of deterioration in cognitive or atrophy signals. The efficacy observations are encouraging, and these results should be used as a foundation for further studies."
We believe these results provide important validation of both the safety and therapeutic potential of Lomecel-B(TM) in the treatment of Alzheimer's Disease, and provide a solid foundation for additional clinical trials in this and other indications," said Wa'el Hashad, CEO of Longeveron.
Longeveron initiated the CLEAR MIND trial in January 2021 with the aim of obtaining safety and efficacy data following single and multiple infusions of two different dose levels of Lomecel-B(TM) compared to placebo. The study employed a double-blind, 4-arm, parallel design in which 48 patients with mild AD were randomized into the four arms at an allocation ratio of 1:1:1:1, meaning each treatment arm had 12 patients (https://nnw.fm/Iua5H ).
In an October 5 webcast during which the company discussed the topline results, Dr. Nataliya Agafonova, Chief Medical Officer of Longeveron, clarified that a total of 49 patients had been treated in the study, 22 being male, with the rest female (https://nnw.fm/aO5y9 ). The study was conducted over 45 weeks, which included a 6-week screening period, 12-week treatment period, and 27-week follow-up period.
The study built on positive Phase 1 data reported in 2021 following the completion of the Phase 1 study, which met its primary safety endpoint. Positive secondary efficacy assessments supported the potential therapeutic benefit of Lomecel-B(TM), according to an April 2021 news release (https://nnw.fm/bZM5V ). Lomecel-B(TM) resulted in a slower decline in cognitive function in patients who received low dose Lomecel-B(TM) compared with placebo. Moreover, quality of life metrics appeared to improve with Longeveron's Lomecel-B(TM) investigational product as compared to placebo. These results were published in a leading journal, Alzheimer's and Dementia, the Journal of the Alzheimer's Association, last year (https://nnw.fm/4L175 ).
Looking ahead, Longeveron plans to announce additional exploratory and biomarker data from the Phase 2a trial which may provide additional insights of the clinical effects of Lomecel-B(TM) in the study population, according to Mr. Hashad.
Investor Contact
Mike Moyer
LifeSci Advisors
Tel: 617-308-4306
Email: mmoyer@lifesciadvisors.com
For more information, visit the company's website at www.Longeveron.com.
NOTE TO INVESTORS: The latest news and updates relating to LGVN are available in the company's newsroom at
https://nnw.fm/LGVN
Please see full terms of use and disclaimers on the NetworkNewsWire website applicable to all content provided by NNW, wherever published or re-published:
http://NNW.fm/Disclaimer

(0)

(0)
Longeveron Inc. (LGVN) Stock Research Links



---