Study Links Cat Parasite to Accelerated Frailty in


Post# of 24
Posted On: 11/16/2023 5:13:47 PM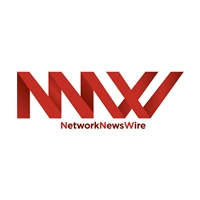 Study Links Cat Parasite to Accelerated Frailty in Aging People
Toxoplasma gondii (T. gondii) is a single-cell parasite that can cause severe physical and mental conditions. This parasite is known to trigger risky behavior in hosts. The most common way for an individual to be exposed to this parasite is when disposing of cat litter. This is because while the parasite does affect rodents and birds, it thrives in cats. In felines, it can multiply in the cat's intestines, with its eggs being excreted for easier and faster transmission.
While the parasite can stay alive in the host for a long time, most healthy individuals rarely present with symptoms because of their immune system. Figures from the Centers for Disease Control and Prevention (CDC) show that more than 40 million individuals in America carry this parasite, which is often referred to as a toxoplasmosis infection.
Despite its dormant and asymptomatic state, however, researchers believe that it may play a role in the acceleration of age-related frailty in older individuals. Frailty is characterized by cognitive and physical decline, which often results in exhaustion, weight loss, weakness and slowness, low physical activity and longer recovery time after falling sick as well as increased falls. It is estimated that about 10% of those aged 65 years and older will suffer from frailty, with the figure reaching 25% for those aged 85 and above.
A recent study conducted by teams of scientists at the University of A Coruña in Spain, University of Maryland School of Medicine and the University of Colorado Boulder has found evidence to support this claim. For their study, the researchers surveyed 601 adults aged 65 and above who had health issues indicating frailty. They determined that more than 65% of the participants had antibodies that indicated a prior T. gondii infection.
While they found no association with infection, the researchers did observe that individuals who had a higher concentration of these parasite-specific antibodies had a heightened risk of developing frailty. Additionally, frail individuals who had a higher accumulation of antibodies from an earlier infection also had elevated inflammation markers. This suggests that when T. gondii triggers a response by the immune system, it also intensifies inflammation already linked to aging.
Professor Blanca Laffon, the study's coauthor, stated that the study offered evidence of the existence of a link between intensity to the response of a toxoplasmosis infection and frailty in older individuals. The study's other coauthor, Professor Christopher Lowry, stated that the study called attention to some of the health consequences a toxoplasmosis infection could have.
In their report, the researchers stated that they remained focused on further understanding the link between frailty and this parasite and finding ways to prevent it from worsening age-related decline. The study's findings were reported in the "Journal of Gerontology: Medical Science."
The rising toll of frailty among aging populations has inspired companies such as Longeveron Inc. (NASDAQ: LGVN) to devote significant levels of R&D resources to exploring treatments to address the issues that arise due to frailty in old age.
NOTE TO INVESTORS: The latest news and updates relating to Longeveron Inc. (NASDAQ: LGVN) are available in the company's newsroom at
https://ibn.fm/LGVN
Please see full terms of use and disclaimers on the BioMedWire website applicable to all content provided by BMW, wherever published or re-published:
http://BMW.fm/Disclaimer

(0)

(0)
Longeveron Inc. (LGVN) Stock Research Links



---