SuperCom Ltd. (NASDAQ: SPCB) Announces Extended Co


Post# of 80
Posted On: 11/20/2023 3:37:01 PM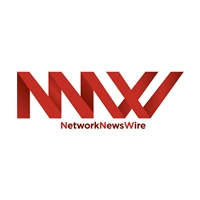 SuperCom Ltd. (NASDAQ: SPCB) Announces Extended Collaboration with Romanian Government Following Third $3.4 Million Order

- SuperCom, a global leading provider of traditional and digital identity solutions, just announced its latest order from the Romanian government to the tune of $3.4 million
- SuperCom will help Romania's Ministry of Interior to bolster its EM project, based on its PureSecurity Suite, covering domestic violence monitoring, GPS tracking of offenders, as well as home detection monitoring
- Deliveries are set to be met by the end of Q4 2023, and SuperCom's management is optimistic that the order will boost the company's overall value proposition and lead to many more orders down the line
SuperCom (NASDAQ: SPCB), a leading global provider of traditional and digital identity solutions offering advanced safety, identification, and security products and solutions to governments, recently announced its continued collaboration with the Romanian government. The latest order from the country's Ministry of Interior is part of an ongoing $30 million project, bolstering the country's National Electronic Monitoring ("EM") Project (https://nnw.fm/wzTPc ).
The EM program is based on SuperCom's PureSecurity Suite, covering domestic violence monitoring, GPS tracking of offenders, and home detection monitoring. This end-to-end suite offers a secure real-time software platform. Years of testing and on-ground application have proven its effectiveness, affirming SuperCom's overall approach of designing the suite to meet the unique needs of correctional facilities and law enforcement agencies worldwide.
This new order, valued at $3.4 million, builds on two prior orders from the Romanian government, totaling approximately $15.1 million. According to Ordan Trabelsi, President and CEO of SuperCom, "The recent order, valued at $3.4 million, underscores the caliber of our technology and the unwavering trust our clients have in SuperCom."
When Romania kicked off its EM project, it looked to cover up to 15,000 enrollees simultaneously across the country. This would also include a unique integration of multiple offenders tracking sub-programs, goals which SuperCom helps them achieve. This latest order further stamps the company's position as a market leader, offering superior, unrivaled products and services in the EM space.
"This latest order reinforces our status as a global frontrunner in electronic monitoring solutions. At SuperCom, we are dedicated to not only achieving excellent outcomes but also building enduring relationships with governments across the globe," noted Mr. Trabelsi.
Deliveries are set to be met by the end of the fourth quarter of the 2023 calendar year. SuperCom's management is optimistic that this order will help boost the company's overall value proposition, allow for market expansion, and, most importantly, facilitate growth in shareholder value. Having stamped its status as a global frontrunner, the company's management is confident that this order will lead to many more.
For more information, visit the company's website at www.SuperCom.com.
NOTE TO INVESTORS: The latest news and updates relating to SPCB are available in the company's newsroom at
https://nnw.fm/SPCB
Please see full terms of use and disclaimers on the NetworkNewsWire website applicable to all content provided by NNW, wherever published or re-published:
http://NNW.fm/Disclaimer

(0)

(0)
SuperCom, Ltd. (SPCB) Stock Research Links



---