SuperCom Ltd. (NASDAQ: SPCB) Extends Support for C


Post# of 81
Posted On: 11/15/2023 4:25:02 PM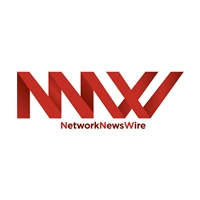 SuperCom Ltd. (NASDAQ: SPCB) Extends Support for California's Criminal Justice System with New Alcohol Monitoring Contract, Valued at up to $3M Over Initial 3-year Term
- SuperCom's wholly owned subsidiary, Leaders in Community Alternatives, Inc. ("LCA"), recently won a new contract to supply alcohol monitoring technologies and services in California
- The contract is valued at up to $3 million over the initial 3-year term, based on anticipated usage estimates
- Since 2003, LCA has provided continuous transdermal alcohol monitoring ("CAM") programs for thousands of California drivers found driving under the influence ("DUI")
- The alcohol monitoring programs use tamper-proof tags worn around the ankle to measure the amount of alcohol in an offender's body by taking a sample of their sweat every 30 minutes
- SuperCom's reputation for providing reliable and high-quality electronic monitoring services was pivotal in securing the new contract, President and CEO Ordan Trabelsi said
SuperCom (NASDAQ: SPCB), a leading global provider of traditional and digital identity solutions, provides advanced safety, identification, connectivity, and security products and solutions to governments as well as public and private organizations around the world. The Tel Aviv, Israel-headquartered company wholly owns several active subsidiaries, including, among others, Leaders in Community Alternatives, Inc. ("LCA").
Acquired in January 2016, LCA is a California-based, private criminal justice organization running electronic monitoring programs and providing community-based services under contracts with various government agencies in the United States. According to SuperCom, LCA has significantly bolstered the company's competitive edge in competitive tenders, "allowing us to offer not only cutting edge technology, but also extensive industry experience. We have since then beat market competitors in competitive processes and have been awarded projects in various countries around the world, including USA, Canada, Latvia, Czech Republic, Denmark, Bulgaria, and other countries in Europe and Asia" (https://nnw.fm/7te0Q ).
SuperCom expresses confidence that previous success in countries around the world, coupled with the status of active tenders, position it to win additional new projects in years to come. The company has remained committed to fostering strong partnerships and relationships with customers, driving technological advancements, and delivering top-tier solutions that address the unique challenges of the criminal justice system.
This summer, LCA secured a new contract to provide alcohol monitoring technologies and services in support of California's criminal justice system (https://nnw.fm/3JiA6 ). The contract – which is already in effect and set to run until 2026, with the possibility for future extensions – is valued at up to $3 million over the initial 3-year term, based on anticipated usage estimates. However, the actual revenue will depend on the actual usage of the alcohol monitoring solutions and services, given that customers are billed at a per-unit daily rate.
"Our reputation for providing reliable and high-quality electronic monitoring services was pivotal in securing the contract," conveyed SuperCom President and CEO Ordan Trabelsi (https://nnw.fm/n3ncN ). "This contract marks another strong achievement, building on our track record of securing numerous new electronic monitoring contracts in the U.S. and Europe. We are proud to have been chosen once again to support California's criminal justice system. Our long-standing relationships with county customers and law enforcement underscores their trust in our technology and services."
Since 2003, LCA has provided continuous transdermal alcohol monitoring ("CAM") solutions for thousands of California drivers arrested for, charged with, or convicted of driving under the influence ("DUI"). The solutions use automated transdermal testing devices – tamper-proof tags worn around the ankle – that measure the amount of alcohol in an offender's body by taking a sample of their sweat every 30 minutes (https://nnw.fm/J3hRM ).
The results are remotely transmitted from the tags to base stations at the participants' homes at specific times during the day. The base stations then relay the results of the tests to a monitoring center for analysis. If alcohol is detected, the monitoring center sends a notification to the court, which may require the defendant to be taken into custody.
Electronic alcohol monitoring devices are offered in lieu of bail, allowing a defendant to remain out of custody as they await their case to be heard or as an alternative to imprisonment. It also serves as a deterrent to alcohol consumption, preventing accidents, injuries, or deaths that may arise from DUI cases.
In addition to the tags, law enforcement agencies can also use LCA's SL2, the first handheld mobile breath device to provide discrete remote alcohol monitoring. SL2 lets participants measure their exact breath alcohol content ("BAC") at any time at their current location; the testing can be random, scheduled, or on-demand. The device simplifies the monitoring process, all while providing the benefits of electronic alcohol monitoring.
"With a focus on technology innovation and global expansion, SuperCom is well-positioned to help lead the electronic monitoring industry in the future," concluded Ordan.
For more information, visit the company's website at www.SuperCom.com.
NOTE TO INVESTORS: The latest news and updates relating to SPCB are available in the company's newsroom at
https://nnw.fm/SPCB
Please see full terms of use and disclaimers on the NetworkNewsWire website applicable to all content provided by NNW, wherever published or re-published:
http://NNW.fm/Disclaimer

(0)

(0)
SuperCom, Ltd. (SPCB) Stock Research Links



---