Ucore Rare Metals Inc. (TSX.V: UCU) (OTCQX: UURAF)


Post# of 246
Posted On: 11/15/2023 4:21:56 PM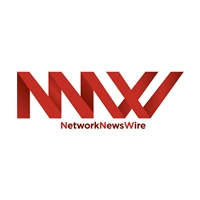 Ucore Rare Metals Inc. (TSX.V: UCU) (OTCQX: UURAF) To Quantify Previous Attributes of its RapidSX(TM) Technology Platform Following Technical Update on Louisiana Demo Plant
- Ucore, a company engaged in the exploration for plus separation and scalable production of REEs, just announced a technical update on its RapidSX(TM) Demonstration Plant in Kingston, Ontario
- Mike Schrider, the company's VP and COO, lauded this milestone, noting how it ultimately led to optimizing the chemistry delivery and feedback systems to and from the RapidSX(TM) platform within the plant
- These steps will lead the way to demo plant commercialization, scale-up, and technology transfer, for its developing 7,500 tonnes per annum (ex-cerium and ex-yttrium) REE separation plant – the Louisiana Strategic Metals Complex ("LA-SMC") in Alexandria, Louisiana
Ucore Rare Metals (TSX.V: UCU) (OTCQX: UURAF), a company engaged in the exploration for rare earth elements ("REEs") in Canada and the U.S., as well as the associated development of superior separation and scalable production technologies, just announced a technical update on its important RapidSX(TM) Demonstration Plant in Kingston, Ontario. The update marks a significant milestone for the company, and will allow them to "discreetly quantify the previous qualitative attributes of the RapidSX(TM) technology platform and the resulting rare earth element products" (https://nnw.fm/0n8Yz ).
Mike Schrider, Ucore's Vice President and Chief Operating Officer, lauded this milestone, attributing it to his team's approach to optimization and fine-tuning efforts. He also noted how this ultimately led to optimizing the chemistry delivery and feedback systems to and from the plant's RapidSX(TM) platform.
"Over the first two years in Kingston, we proved the technical superiority of our now patent-pending RapidSX(TM) technology platform to mix and separate the chemistry of solvent extraction," noted Mr. Schrider.
"We have since taken those optimization and fine-tuning efforts and engaged in a robust engineering, construction, commissioning, testing, and demonstration effort to truly optimize the chemistry delivery and feedback systems to and from the RapidSX(TM) platform within the Demo Plant and across all of the related systems within the Commercialization and Demonstration Facility ('CDF')," he added.
Ucore has been and still is working to ensure best-in-class processing metrics and quantity of its RapidSX(TM) benefits through a rigorous engineered demonstration program for the U.S. Department of Defense at its Louisiana Strategic Metals Complex ("LA-SMC") in Alexandria, Louisiana. The company is also exploring commercial processing of a growing range of heavy and light mixed rare earth chemical concentrates originating from various mineralization sources. So far, three different feedstock sources have been included in the work at the CDF, highlighting the facility's potential and the overall viability of its RapidSX(TM) technology platform.
This technical update follows Ucore's recent announcement of its RapidSX(TM) positioning to overcome obstacles and disrupt the rare earth elements market. Having proven the technology against standard CSX solvent refining processes, typically used in China, the company is confident that its technology is superior, more efficient, and cost-effective. This technical update echoes that and brings Ucore closer to disrupting the market.
For more information, visit the company's website at www.Ucore.com.
NOTE TO INVESTORS: The latest news and updates relating to UURAF are available in the company's newsroom at
https://nnw.fm/UURAF
Please see full terms of use and disclaimers on the NetworkNewsWire website applicable to all content provided by NNW, wherever published or re-published:
http://NNW.fm/Disclaimer

(0)

(0)
Ucore Rare Metals Inc. (UURAF) Stock Research Links



---