Ucore Rare Metals Inc. (TSX.V: UCU) (OTCQX: UURAF)


Post# of 246
Posted On: 11/13/2023 4:04:43 PM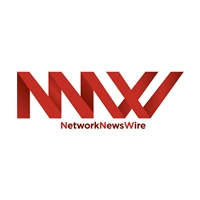 Ucore Rare Metals Inc. (TSX.V: UCU) (OTCQX: UURAF) on Mission to Bring Rare Earth Separation Facilities to North America
- The rare earth metals market was valued at $5.3 billion in 2021 and is projected to grow at a CAGR of 12.3%, resulting in a value of $9.6 billion by 2026
- The growing tensions between China and the United States make it more important than ever for sustainable REE (Rare Earth Element) separation operations that do not depend on China, and Ucore's RapidSX(TM) technology is key to the answer
- Ucore plans is developing its first Strategic Metals Complex for REE separation in Louisiana
The demand for rare earth elements ("REE") is expected to surge as the electric vehicle and renewable energy market, and other critical REE applications, go forward. The rare earth metals market was valued at $5.3 billion in 2021 and is projected to grow at a CAGR of 12.3% from 2021 to 2026, resulting in a value of $9.6 billion by 2026 (https://nnw.fm/1muAL ). The current problem with REE production is the lack of rare earth separation facilities of scale in the United States, with the market being dominated by China. The recent tensions between China and the United States make it critical for sustainable REE separation operations that do not depend on China.
Ucore Rare Metals (TSX.V: UCU) (OTCQX: UURAF), and its powerful new metals separation technology company, is on a mission to execute an ESG-centered plan toward establishing a comprehensive North American critical metals supply chain. The company has developed a superior commercial-ready technology, RapidSX(TM), for separating and purifying critical metals. Ucore intends to deploy its technology to pursue a critical metals supply chain independent of China and Western companies for use by the many industries dependent upon REE-based components.
The RapidSX technology was developed by Innovation Metals Corp., which was acquired by Ucore in 2020 and received early-stage assistance from the United States Department of Defense, later resulting in the production of commercial-grade, separated REE at a pilot scale. RapidSX combines the time-proven chemistry of conventional solvent extraction ("SX") with a new column-based platform that significantly reduces the time to completion and plant footprint. SX is the industry standard used today, and is used by all REE producers worldwide for bulk separation of both heavy and light REEs.
Earlier this year, Ucore began the commission of its RapidSX Demonstration Plant in Kingston, Ontario. The plant was designed to demonstrate the commercial capabilities of the company's RapidSX technology platform. The demonstration plant is located within Ucore's 5,000-square-foot RapidSX Commercialization and Demonstration Facility and is run by the company's laboratory partner, Kingston Process Metallurgy Inc.
This plant is for demonstration of:
- The techno-economic advantages of the RapidSX technology platform
- The processing of tens of tons of heavy and light mixed REE concentrates in a simulated production environment
- The platform's ability to operate for thousands of semi-continuous run-time hours
- The production of high-purity NdPr, praseodymium, neodymium, terbium, and dysprosium REEs for early OEM product qualification trials
To bring RapidSX technology and its potential for creating a critical metals supply chain to North America, Ucore, its engineering partner Mech-Chem Associates Inc., and Kingston Process Metallurgy Inc. are developing the full-scale engineering for its first Strategic Metals Complex ("SMC"). The SMC is a planned REE separation and rare earth oxide production plant to be located in Louisiana. The Louisiana Economic Development organization has already shown its support to Ucore with a non-binding Letter of Intent for a 10-year $9.6 million plus tax incentive package (over the first ten years of operation) in consideration of the Ucore's projected investment of $55 million for the Louisiana facility.
According to Pat Ryan, Ucore's Chairman and CEO, the company has been working diligently to establish its first SMC over the last several years (https://nnw.fm/j5PtB ). "At the beginning of this year (2022), we finalized two fundamental tenets. One, the emerging worldwide demand for Western rare earth oxides will far exceed the capacity of just one SMC. Two, the only way to successfully meet the required production timelines of our prospective partners will be to build the first SMC within an established facility – which is just not currently possible with our original plans in Southeast Alaska," Ryan explained.
For more information, visit the company's website at www.Ucore.com.
NOTE TO INVESTORS: The latest news and updates relating to UURAF are available in the company's newsroom at
https://nnw.fm/UURAF
Please see full terms of use and disclaimers on the NetworkNewsWire website applicable to all content provided by NNW, wherever published or re-published:
http://NNW.fm/Disclaimer

(0)

(0)
Ucore Rare Metals Inc. (UURAF) Stock Research Links



---