Lexaria Bioscience Corp. (NASDAQ: LEXX) Eyes $200


Post# of 332
Posted On: 11/14/2023 3:39:54 PM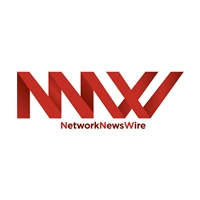 Lexaria Bioscience Corp. (NASDAQ: LEXX) Eyes $200 Billion GLP-1 Market with its DehydraTECH(TM) Technology
- Lexaria, a global innovator in drug delivery platforms, is exploring the impact of its patented DehydraTECH(TM) technology on the oral performance of GLP-1 drugs for potential diabetes and weight loss treatment
- The company hopes to make these drugs more effective with reduced side effects, and even more accessible to people living with diabetes
- The move is aimed to help the company partner with the behemoths in an industry projected to bring in between $150 billion and $200 billion a year
Lexaria Bioscience (NASDAQ: LEXX), a global innovator in drug delivery platforms, is evaluating the impact of its patented DehydraTECH(TM) technology on the oral performance of GLP-1 drugs for the treatment of diabetes and weight loss. DehydraTECH has demonstrated, in many instances, significant improvement in how active pharmaceutical ingredients ("APIs") enter the bloodstream with its powerful bioavailability enhancing capabilities. The move could help Lexaria carve out an important market share for an industry that is projected to bring in between $150 billion and $200 billion a year (https://nnw.fm/fh3sq ). Given the positive results the company has achieved so far in its diabetes and hypertension clinical studies, Lexaria is optimistic that its foray into GLP-1 drugs will yield positive results and open up its technology to new and more lucrative global markets.
According to the U.S. Centers for Disease Control ("CDC"), obesity prevalence in the U.S. stood at 41.9% in 2017. In addition, the World Health Organization ("WHO") noted that over 1.9 billion people worldwide are overweight as of 2016, underscoring the spike in diabetes diagnoses. This growing population of people living with this condition has seen the diabetes drug market grow over the years. It is projected to hit $82.93 billion in value by 2027, up from $63.1 billion in 2021 (https://nnw.fm/F3Fxn ). Given this prevalence, along with the pain and unpleasantness of injections that many people living with diabetes have to deal with, there has been a growth in demand for drugs, hence the overall uptake of GLP-1 (glucagon-like peptide-1) receptor agonists.
GLP-1 agonists work by mimicking the effects of the naturally occurring hormone GLP-1, allowing for the regulation of blood sugar levels and appetite. As a by-product, these drugs have also been linked to weight loss, hence the overall warm reception the drugs have received and the overall uptick in their demand (https://nnw.fm/sKMev ). Lexaria looks to tap into this growing demand, leveraging its DehydraTECH technology to further improve the oral performance of GLP-1 drugs for diabetes treatment and weight loss.
This revolutionary technology has demonstrated increased bioavailability, increased brain absorption, and improved drug potency by as much as 1,900 percent. This overall effectiveness has earned Lexaria 37 patents worldwide, covering various application areas, including nicotine replacement, hypertension, central nervous system disorders, and antiviral drugs.
With DehydraTECH, Lexaria looks to make GLP-1 drugs more effective with reduced side effects and even more accessible to people with diabetes. It also looks to help drive up the uptake of oral GLP-1 agonists, mainly since they are less intrusive and less painful than injectable alternatives. By doing so, the company looks to improve the quality of life of people living with diabetes, all while creating value for its shareholders.
So far, DehydraTECH's potential has been recognized by various industry players, as evidenced by the potential collaboration with dominant entities in the space such as Novo Nordisk (NYSE: NVO), Pfizer Inc. (NYSE: PFE), Merck & Company Inc. (NYSE: MRK), or AstraZeneca PLC (NASDAQ: AZN) (https://nnw.fm/R8B2l ). Lexaria looks to double down on this interest to improve its technology and expand its areas of application while fulfilling its mission and creating value for its shareholders.
For more information, visit the company's website at www.LexariaBioscience.com.
NOTE TO INVESTORS: The latest news and updates relating to LEXX are available in the company's newsroom at
https://nnw.fm/LEXX
Please see full terms of use and disclaimers on the NetworkNewsWire website applicable to all content provided by NNW, wherever published or re-published:
http://NNW.fm/Disclaimer

(0)

(0)
Lexaria Bioscience Corp. (LEXX) Stock Research Links



---