Lexaria Bioscience Corp. (NASDAQ: LEXX) Exploring


Post# of 332
Posted On: 11/08/2023 4:09:46 PM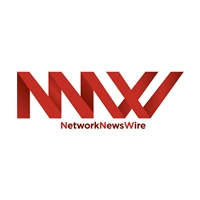 Lexaria Bioscience Corp. (NASDAQ: LEXX) Exploring Patented DehydraTECH(TM) Technology's Effectiveness on GLP-1 Drugs for Potential Diabetes Treatment and Weight Loss

- Lexaria, a global innovator in drug delivery platforms, recently announced plans to launch new human and animal studies examining whether its patented DehydraTECH(TM) technology can make GLP-1 drugs better
- Lexaria has previously demonstrated DehydraTECH's overall potential in its DIAB-A22-1 animal study, which yielded weight loss, and improved triglyceride and cholesterol levels among diabetic-conditioned animals
- The company plans to replicate the results from this study while also exploring ways to improve the overall bioavailability of GLP-1 drugs for diabetes treatment and weight loss
- Lexaria management is optimistic that it will build on previous studies, replicate previous positive results, and improve the overall efficacy of GLP-1 drugs
Lexaria Bioscience (NASDAQ: LEXX), a global innovator in drug delivery platforms, just announced plans to launch new human and animal studies that seek to examine its patented DehydraTECH(TM) technology's potential on GLP-1 drugs for the treatment of diabetes and weight loss. This announcement follows the recent study results published on "New England Journal of Medicine," which showed that 49 to 52 pounds weight loss was a common outcome across the 2,539 adult study participants (https://nnw.fm/buGfP ).
DehydraTECH has demonstrated, in many instances, significant improvement in how active pharmaceutical ingredients ("APIs") enter the bloodstream with its strong bioavailability enhancing capabilities. Its unique and revolutionary approach has seen Lexaria granted 37 patents for the technology, ultimately safeguarding its applicability, given its growing list of applications ranging from nicotine delivery to NSAIDs, antiviral drugs, cannabinoids, vitamins, and more.
So far, DehydraTECH has demonstrated positive results in diabetes-related studies. Its DIAB-A22-1 animal study yielded at least three positive outcomes: weight loss plus improved triglyceride and cholesterol levels. Reduced body weight, specifically, was realized in just four days after the start of dosing with DehydraTECH-CBD, with peak results achieved nine days after dosing and maintained throughout the 8-week study duration (https://nnw.fm/4e9XB ).
Lexaria looks to replicate these results with GLP-1 drugs while also exploring ways to make these drugs better. GLP-1 agonists have been known to help manage blood sugar levels in people with type 2 diabetes. They have also proven effective in treating obesity, a result which has been very much welcomed by consumers and the more than 37 million Americans currently living with diabetes. By doing so, Lexaria looks to carve out a significant market share in the diabetes drug market, projected to hit $82.93 billion in value by 2027 (https://nnw.fm/sYiwh ).
This commitment builds on the work that Lexaria has been doing with DehydraTECH since 2014. It also reflects the technology's potential and the company's confidence in it. Thus far, studies have shown exceptional results, asserting Lexaria as a dominant figure in the drug delivery technology space. Its management is optimistic that as it heads into GLP-1 research, it will build on its previous studies, ultimately improving the overall efficacy of GLP-1 drugs and further demonstrating DehydraTECH's potential.
For more information, visit the company's website at www.LexariaBioscience.com.
NOTE TO INVESTORS: The latest news and updates relating to LEXX are available in the company's newsroom at
https://nnw.fm/LEXX
Please see full terms of use and disclaimers on the NetworkNewsWire website applicable to all content provided by NNW, wherever published or re-published:
http://NNW.fm/Disclaimer

(0)

(0)
Lexaria Bioscience Corp. (LEXX) Stock Research Links



---