Limb Loss Recovery as a Career Dr. Tawnee Sparl


Post# of 6986
Posted On: 11/12/2023 9:35:50 PM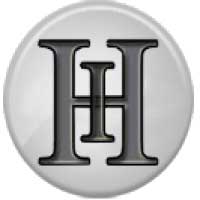 Limb Loss Recovery as a Career
Dr. Tawnee Sparling is the medical director for amputee care and the director of combat casualty care at Walter Reed National Military Medical Centeropens TRICARE.mil in Bethesda, Maryland.
"New clinicians interested in entering this field [should] spend time with providers in all of the different specialties involved in the care of this patient population," Sparling suggested. "You should learn about wound care, observe in the OR, ask your prosthetist questions, spend time in their lab, observe therapists doing their evaluations, and ask your patients about their goals," Sparling advised.
At WRNMMC, Sparling works in the Military Advanced Training Centeropens TRICARE.mil, which is one of the three ARCs, a state-of-the art rehabilitation facility that works with prosthetics and athletic equipment to further recovery from limb loss or amputation.
Her daily patient practice crosses many areas, including clinical, educational, and research components. "I coordinate their rehabilitative care, manage their pain, and help them achieve their functional and quality-of-life goals."
The MATC is "a unique multi-disciplinary clinic where providers from PM&R, physical therapy, occupational therapy, prosthetics/orthotics, and case management teams work together to achieve a patient-centered care model," Sparling explained.
She works with EACE weekly "to improve our use of validated clinical outcome measures within our clinics, develop training principles for providers within the realm of amputee rehabilitation, and develop educational content for providers through our state-of-the-science symposiums."
New Technologies
Newer providers with an interest in limb loss should stay up to date with research and new technologies and innovations as much as possible, Sparling advised. These include:
Osseointegration, or the direct anchoring of a prosthesis to the bone structure
Agonist-antagonist myoneural interfaces to improve proprioceptive control for enhanced prosthetic use, decreased residual limb atrophy, and maintain appropriate phantom limb sensations
Implantable peripheral nerve electrodes to improve motor prosthetic control and provide sensory integration into prosthetic terminal devices
DHA has developed advanced practice knowledge, skills and abilities in amputation care for physical therapists, occupational therapists, physiatrists, orthotists and prosthetists, Crunkhorn pointed out. "We share knowledge and skills with civilian colleagues to ensure that the lessons learned from war have a greater impact on our Nation and whole society."
https://www.health.mil/News/Dvids-Articles/20...fographics

(0)

(0)
BioElectronics Corporation (BIEL) Stock Research Links



---