Bill Gates Lauds Green Energy Industries in West V


Post# of 370
Posted On: 01/23/2023 4:53:29 PM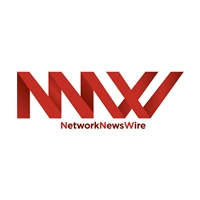 Bill Gates Lauds Green Energy Industries in West Virginia

West Virginia is poised to play a major role in green energy after the state lifted a ban on the construction of nuclear power plants last February. As America and the world at large go through one of the most debilitating energy crunches in recent history, states such as West Virginia will allow the nation to make its energy mix greener while reducing reliance on imported energy from countries such as Russia.
During a recent visit to West Virginia, Bill Gates noted that the state had a "unique opportunity" to build on its history of energy production and take the lead in the country's transition to clean energy. Gates toured a former power plant in Glasgow in his capacity as the founder of Breakthrough Energy, an organization with the aim of accelerating innovation in sustainable energy to cut down greenhouse gas emissions.
Sen. Joe Manchin, who chairs the Energy and Natural Resources Committee of the Senate and was instrumental in the passage of the Inflation Reduction Act, hosted the former Microsoft CEO. Gates said that the clean-energy industries in the state are "positioned for rapid growth" due to historic investment by the government and technological progress over the past few decades.
According to a 2022 study conducted by the Department of Energy, there are many coal power plants across the country that can be retrofitted into nuclear power plants. The study said that these locations had the potential to provide employment as well as environmental and economic benefits to neighboring communities by providing decarbonization gains.
Kanawha River coal-fired power plant, the plant Gates and Manchin toured, was shut down in 2015. At its peak, the coal-fired power plant had more than 140 employees and generated around 400 MWe of power. The tour specifically highlighted existing infrastructure in the power plant that was ready for reinvestment to be converted to green-energy production. The plant, which operates on coal, is one of the many sites that could be converted into nuclear power production sites to boost energy production in the country.
Nuclear reactor design and development engineering firm TerraPower chose the Glasgow power plant as the site for a demonstration natrium plant in 2021. The plant is a sodium-cooled fast reactor with a molten salt-based energy-storage system. At the time, the company proposed an in-service date of 2028, but it warned in late 2022 that the effects of the Russia-Ukraine war on the supply chain would cause delays.
As more retired coal plants are retrofitted into nuclear energy facilities, the local demand for the uranium extracted by enterprises such as Energy Fuels Inc. (NYSE American: UUUU) (TSX: EFR) can only keep growing, leading to a robust domestic industry.
NOTE TO INVESTORS: The latest news and updates relating to Energy Fuels Inc. (NYSE American: UUUU) (TSX: EFR) are available in the company's newsroom at
http://ibn.fm/UUUU
Please see full terms of use and disclaimers on the MiningNewsWire website applicable to all content provided by MNW, wherever published or re-published:
https://www.MiningNewsWire.com/Disclaimer

(0)

(0)
Energy Fuels Inc (UUUU) Stock Research Links



---