Three US Firms Win Contracts to Supply Uranium Str


Post# of 376
Posted On: 12/29/2022 4:45:15 PM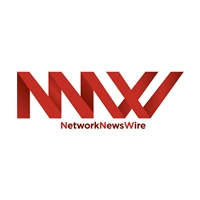 Three US Firms Win Contracts to Supply Uranium Strategic Reserve
The U.S. Department of Energy's National Nuclear Security Administration (NNSA) has awarded a trio of companies with contracts to supply the country with domestically produced uranium oxide. The aim is to boost local uranium production to such a degree that the United States is not reliant on overseas suppliers for critical imports such as uranium.
Even though the Russia-Ukraine conflict may end in the next couple of months, the effects of this war will reverberate across the globe for quite a while. By the time the Kremlin invaded Ukraine, Russia had embedded itself in crucial industries such as natural gas, oil, fertilizer and nuclear energy.
An energy powerhouse, Russia is one of the few countries in the world capable of enriching uranium ore on a large scale. It provides the U.S. with 14% of its enriched uranium supplies and is overall one of the world's largest suppliers of enriched uranium.
As several countries issued sanctions against Russia in the wake of the Kremlin's invasion, the U.S. chose not to ban the import of Russian uranium because it relies on Russia and its allies Kazakhstan and Uzbekistan for nearly one-half of its uranium needs. However, the U.S. began efforts to revitalize its uranium mining industry, a uranium sector that had boomed until the early 1980s when declining prices caused many mines to shut down.
Earlier this year, the NNSA issued a solicitation to buy up to a million pounds of uranium oxide (U308) from the domestic market as part of national efforts to initiate the country's strategic uranium reserve. Energy Fuels Inc. (NYSE American: UUUU) (TSX: EFR) and Strata Energy Inc., a subsidiary of Peninsula Inc., announced nearly a fortnight ago that the NNSA had chosen them to supply U308.
enCore Energy, a Texas-based uranium producer, announced a few days later that it had also been awarded a contract to supply uranium oxide to the reserve. According to enCore Energy, it has been contracted to supply 10,000 pounds of U308 at $70.50 per pound.
encore CEO Paul Goranson stated that recent geopolitical events had "severely disrupted" the nuclear fuel supply chain and underscored the need for a domestic and secure supply chain for uranium. He added that enCore Energy will use the funds it raises from this sale to advance new uranium production at its South Texas Rosita Project.
Uranium Energy Corp revealed that it had been contracted to supply 300,000 pounds of U308 at an estimated $17.85 million to the U.S. government. UR-Energy Inc. was also awarded a contract to supply 100,000 pounds of uU308 at $64.47 per pound.
Once this uranium strategic reserve is full, the United States will have a back-up uranium supply for American consumers to fall back on in case there is another severe market disruption.
NOTE TO INVESTORS: The latest news and updates relating to Energy Fuels Inc. (NYSE American: UUUU) (TSX: EFR) are available in the company's newsroom at
http://ibn.fm/UUUU
Please see full terms of use and disclaimers on the MiningNewsWire website applicable to all content provided by MNW, wherever published or re-published:
https://www.MiningNewsWire.com/Disclaimer

(0)

(0)
Energy Fuels Inc (UUUU) Stock Research Links



---