Lexaria Bioscience Corp. (NASDAQ: LEXX) Launches A


Post# of 237
Posted On: 11/23/2022 4:46:17 PM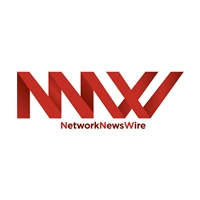 Lexaria Bioscience Corp. (NASDAQ: LEXX) Launches Animal Study to Evaluate Potential Therapeutic Effect of DehydraTECH-CBD on Dementia
- Lexaria Bioscience has launched DEM-A22-1, its first-ever study to investigate whether its patented DehydraTECH(TM)-processed CBD may have therapeutic use against dementia
- The animal study will involve a total of 32 Long Evans rats and will involve a memory assessment test that will be utilized to investigate whether CBD enables cognitive performance enhancements
- Previous independent studies have shown that CBD prevents the development of a social recognition deficit, a symptom frequently reported in Alzheimer's disease patients, and is linked to memory impairment
- The laboratory work is expected to complete January 2023, with data and reporting to follow likely in April 2023
Lexaria Bioscience (NASDAQ: LEXX), a global innovator in drug delivery platforms, is working on implementing its commercial strategies around the highly patented DehydraTECH(TM) drug delivery technology, with these strategies firmly anchored in and driven by R&D studies. According to company CEO Chris Bunka's letter to shareholders, the company's plans for 2022 included the launch and completion of several major applied studies as well as many smaller programs (https://nnw.fm/UAqYt ).
In line with these plans, the company has so far launched – and announced the successful results of – its most comprehensive hypertension study yet, HYPER-H21-4 (https://nnw.fm/rYE6r ), and has received an Independent Review Board ("IND") approval to commence its planned human oral nicotine study (https://nnw.fm/lsSVO ). At the same time, Lexaria has also set out to study the effect of DehydraTECH-processed cannabidiol ("CBD") on diabetes and, more recently, announced it would commence its study program DEM-A22-1.
A dose-ranging, two-month program involving 32 Long Evans rats dosed with DehydraTECH-CBD, DEM-A22-1 is Lexaria's first-ever study to investigate whether DehydraTECH-CBD may potentially have therapeutic utility against dementia. It will be undertaken by a leading, third-party testing lab in Canada, with the laboratory work expected to complete in late January 2023 and results reported likely in April 2023. "The study is a novel object recognition test which is widely used to assess memory in rodents, and is being utilized to investigate whether CBD enables cognitive performance enhancements in this model, potentially of utility in dementia treatment," the company's November 10 press release explains (https://nnw.fm/BDDsW ).
CBD has been the subject of many studies evaluating the effects of the compound on neurogenerative diseases and dementia (https://nnw.fm/2yT0x ). One such study, published in 2014 in the Journal of Alzheimer's Disease, demonstrated CBD's ability to prevent the development of a social recognition memory deficit in AD (Alzheimer's disease) transgenic mice (https://nnw.fm/ujbG7).
Social or facial recognition memory reflects the ability of social animals – including mice – to recognize and remember familiar individuals of the same species (https://nnw.fm/gYu2N ). A deficit, therefore, reflects an inability to recognize familiar faces. Face or social recognition deficits are frequently reported in patients with AD and are attributed to memory impairment. Therefore, the findings from the 2014 study suggest that CBD prevents the development of this symptom.
For Lexaria, however, such findings are only part of the key motivators to commence the animal study on dementia. Others include the fact that the company has previously conducted efficacy studies evaluating DehydraTECH-CBD in humans with hypertension, revealing that the compound does not have any severe side effects and lowers human blood pressure ("HBP"). Coincidentally, a causal relationship exists between HBP and a type of dementia called vascular dementia – people with HBP are more likely to develop vascular dementia because of HBP-induced reduced blood flow to the brain.
Moreover, the company has demonstrated in animal studies that DehydraTECH-CBD crosses the blood-brain barrier ("BBB") much more effectively than originally thought possible. Ordinarily, the BBB blocks entry into the brain of most drugs in circulation, making it difficult to develop treatments for brain diseases. By crossing this barrier, however, DehydraTECH-CBD lends itself to science as a potential treatment for brain diseases such as dementia.
Against this backdrop of favorable conditions, Lexaria is excited to investigate whether DehydraTECH-CBD might have some therapeutic benefits on dementia. The move and results, if positive, will usher the company into a burgeoning dementia drug market that analysts at Acumen Research and Consulting project will grow from $15.5 billion in 2021 to an estimated $32.3 billion by 2030, representing an 8.7% CAGR from 2022 to 2030 (https://nnw.fm/hKIOf ).
For more information, visit the company's website at www.LexariaBioscience.com.
NOTE TO INVESTORS: The latest news and updates relating to LEXX are available in the company's newsroom at
https://nnw.fm/LEXX
Please see full disclaimers on the NetworkNewsWire website applicable to all content provided by NNW, wherever published or re-published:
http://NNW.fm/Disclaimer

(0)

(0)
Lexaria Bioscience Corp. (LEXX) Stock Research Links



---