Lexaria Bioscience Corp. (NASDAQ: LEXX) Kicks Off


Post# of 217
Posted On: 11/21/2022 4:04:26 PM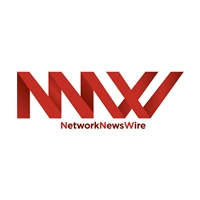 Lexaria Bioscience Corp. (NASDAQ: LEXX) Kicks Off First-Ever Study on DehydraTECH-CBD for the Potential Treatment of Diabetes
- In November 2021, Lexaria laid out its plans for several new and ongoing R&D programs, among them hormone replacement, dementia, rheumatoid disease, and diabetes
- The company has since begun its DIAB-A22-1 study program on the effectiveness of the patented DehydraTECH(TM)-processed CBD for the potential therapeutic utility against diabetes
- Lexaria is optimistic that the study will yield some notable results, particularly with DehydraTECH-CBD having met primary safety and efficacy objectives from its HYPER-H21-4 clinical study on the potential treatment of hypertension
- So far, CBD has shown some ability to reduce the incidence of diabetes in mice, and Lexaria looks to build on these findings and investigate DehydraTECH's overall effectiveness for the potential treatment of the disease among human patients
- DIAB-A22-1 marks a notable milestone for Lexaria and is a testament to the company's commitment to advancing its efforts to address unmet patient needs and create shareholder value
In November 2021, Lexaria Bioscience (NASDAQ: LEXX), a global leader in enhancing the speed and efficiency of orally-delivered fat-soluble active molecules and drugs, announced its plans for several new and ongoing research and development ("R&D") programs on its patented DehydraTECH(TM) technology for the 2022 calendar year. The study areas included hormone replacement, dementia, rheumatoid disease, and diabetes (https://nnw.fm/AiMHE ).
On November 8, 2022, Lexaria announced that the study program, DIAB-A22-1 began on schedule, making it the company's first-ever study to investigate whether its DehydraTECH-processed cannabidiol ("CBD") may potentially have therapeutic utility against diabetes (https://nnw.fm/oY0Zz ). This study preceded Lexaria's first-ever study on DehydraTECH-CBD's potential for the treatment of dementia, which began one week later and follows the successful HYPER-H21-4 clinical study on the potential treatment of hypertension.
According to the Centers for Disease Control ("CDC"), at least 37.3 million people in the United States have diabetes, representing 11.3% of the population (https://nnw.fm/OhhBC ). The condition accounts for 31 out of every 100,000 deaths in the country, making it the 7th largest cause of death in the United States. In 2021, it accounted for over 100,00 deaths for the second consecutive year, spurring a call for a federal mobilization as seen before with the fight against HIV/AIDS (https://nnw.fm/TrBFG ).
Lexaria is optimistic that its DehydraTECH-CBD will yield notable results from this study, especially having met primary safety and efficacy objectives from its HYPER-H21-4 clinical study (https://nnw.fm/P9Fv7 ). There is a strong connection between heart disease, hypertension, and diabetes, with hypertension proving to be as frequent in people with diabetes and hypertensive patients being at greater risk of developing diabetes. So far, CBD has shown some ability to reduce the incidence of diabetes in mice, with the study yielding a significant decrease in pancreatic islets production of destructive insulitis and inflammatory cytokine production (https://nnw.fm/GPws5 ). Lexaria looks to build on these findings and investigate whether its patented DehydraTECH-CBD may potentially have therapeutic utility against diabetes.
DIAB-A22-1 marks a notable milestone for Lexaria, even as the company aims for late 2022/early 2023 for an Investigational New Drug ("IND") application with the United States Food and Drug Administration ("FDA") for DehydraTECH-CBD for the treatment of hypertension. It is also a testament to the company's commitment to advancing its studies, addressing unmet patient needs, and creating shareholder value.
For more information, visit the company's website at www.LexariaBioscience.com.
NOTE TO INVESTORS: The latest news and updates relating to LEXX are available in the company's newsroom at
https://nnw.fm/LEXX
Please see full disclaimers on the NetworkNewsWire website applicable to all content provided by NNW, wherever published or re-published:
http://NNW.fm/Disclaimer

(0)

(0)
Lexaria Bioscience Corp. (LEXX) Stock Research Links



---