Russia's Dominance of Nuclear Industry Is Impact


Post# of 375
Posted On: 10/27/2022 5:02:58 PM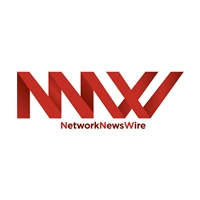 Russia's Dominance of Nuclear Industry Is Impacting America's Nuclear Plans
Russia's invasion of Ukraine has sparked an energy crisis so serious that nations in Europe have had to switch to nuclear energy in order to meet demand. For instance, Germany announced recently that it planned to keep its three remaining nuclear power plants running until April 2023. The country had planned to close down the plants in response to the nuclear disaster, which occurred in Fukushima about a decade ago.
In America, the country has had to dip into its oil reserves as well as radioactive stockpiles as it continues to transition from the use of fossil fuels for both geopolitical and environmental reasons.
While the United States is a top producer of oil and gas globally, the country generates roughly 20% of its electricity from nuclear plants. The nation is financing the development of the small modular reactor, which is a new type of reactor that is more efficient, needs less refueling and can produce cheaper energy in comparison to the currently used reactors. However, the small modular reactors need uranium that is only currently sold by Russia.
About 90% of the reactor projects currently being funded by the U.S. government need a fuel known as high assay low enriched uranium (HALEU). This fuel is enriched about 15% to 20% more than the uranium used by traditional reactors. At the moment, Russia has the largest uranium enrichment complex in the world, which produces about 35% of total enriched uranium globally.
Currently, HALEU is only supplied commercially by Tenex, which is a subsidiary of Rosatom State Nuclear Energy Corp, a Russian state corporation. In the past, America has tried to break the choke hold Russia has on the supply of HALEU, even going as far as to award a contract in 2019 to start producing the enriched fuel to Centrus, an energy company based in the United Kingdom. The energy company was scheduled to begin production this year but had to postpone until 2023 because its supply chain had been impacted as a result of the pandemic.
This has forced America to dip into its reserve pool, which means that the country's development plans may be in disarray unless another solution is presented. This catch-22 situation will have no winners, with one executive at Centrus stating in an interview that without reactors, no one wants to invest in a fuel source, and with no fuel source, no one wants to order reactors.
As this situation surrounding enriched nuclear fuel plays out, mining companies such as Energy Fuels Inc. (NYSE American: UUUU) (TSX: EFR) are focused on ramping up domestic uranium production so that a vibrant local supply chain can be consolidated.
NOTE TO INVESTORS: The latest news and updates relating to Energy Fuels Inc. (NYSE American: UUUU) (TSX: EFR) are available in the company's newsroom at
http://ibn.fm/UUUU
Please see full terms of use and disclaimers on the MiningNewsWire website applicable to all content provided by MNW, wherever published or re-published:
https://www.MiningNewsWire.com/Disclaimer

(0)

(0)
Energy Fuels Inc (UUUU) Stock Research Links



---