New U.S. Initiative Will Help Communities Find Bes


Post# of 380
Posted On: 10/19/2022 6:26:45 PM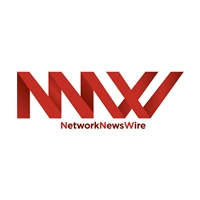 New U.S. Initiative Will Help Communities Find Best Decarbonization Approach
The Idaho National Laboratory has come up with a new initiative that will support economies and communities that are transitioning to the use of clean energy by enabling the communities to make suitable and informed choices. The initiative, titled the Emerging Energy Market Analysis, was developed by the lab in collaboration with the University of Wyoming, the University of Michigan, MIT, Boise State University and the University of Alaska.
The initiative states that while the use of a community-based approach that speeds up the transition to the use of clean energy offers economies and communities a chance to prosper, the lack of an approach suitable for everyone makes it hard to find a choice that is best for everyone. This is where the site's innovative tool comes in because it helps communities determine the choice that best suits them.
The initiative's approach subsists in the creation of a map for making informed energy choices. It is based on a multifaceted decision framework designed to evaluate opportunities driven by transitions in the energy market. This framework has been obtained from an extensive analysis of resources, infrastructure and capabilities — all of which form the foundation for most models of decision-making.
David Shropshire, a nuclear energy economist at the Idaho lab, stated that the lab was focused on understanding what was important to the consumer to better evaluate what a particular technology could offer and how it compared to alternatives. He added that the initiative was causing a shift in how nuclear energy was viewed, noting that the social element was being considered more often.
The initiative's framework makes use of case studies in Wyoming and Alaska, which still rely on fossil fuels heavily but are focused on transitioning to clean-energy-based economies. Shropshire explained that this pair of American states was starting to recognize that their reliance on fossil fuels couldn't continue long term and were fielding opportunities to transition to clean energy.
While the Emerging Energy Market Analysis' website doesn't cite any current projects linked to case studies in the aforementioned states, the United States Air Force department recently requested a microreactor to be constructed at Alaska's Eielson Air Force Base to meet the baseload demand for electricity. Additionally, a site near an almost-retired coal plant in Wyoming was recently chosen for a unit of the sodium-cooled fast reactor by TerraPower.
Furthermore, Ultra Safe Nuclear Corp and Copper Valley Electric Association announced earlier in the year that it would be determining the feasibility of constructing and installing a micromodular reactor system to reduce fossil fuel dependence. Such reactors would increase the domestic consumption of locally produced uranium from companies such as Energy Fuels Inc. (NYSE America: UUUU) (TSX: EFR).
NOTE TO INVESTORS: The latest news and updates relating to Energy Fuels Inc. (NYSE American: UUUU) (TSX: EFR) are available in the company's newsroom at
http://ibn.fm/UUUU
Please see full terms of use and disclaimers on the MiningNewsWire website applicable to all content provided by MNW, wherever published or re-published:
https://www.MiningNewsWire.com/Disclaimer

(0)

(0)
Energy Fuels Inc (UUUU) Stock Research Links



---