Police Arrest Elected Democrat, Charge Him With Mu


Post# of 93875
Posted On: 09/22/2022 4:14:45 PM

Police Arrest Elected Democrat, Charge Him With Murder
Police have arrested a prominent elected Nevada Democrat and charged him with the murder of a reporter who was working on a story about him.
Robert Telles was taken out of his house on a stretcher and loaded into an ambulance.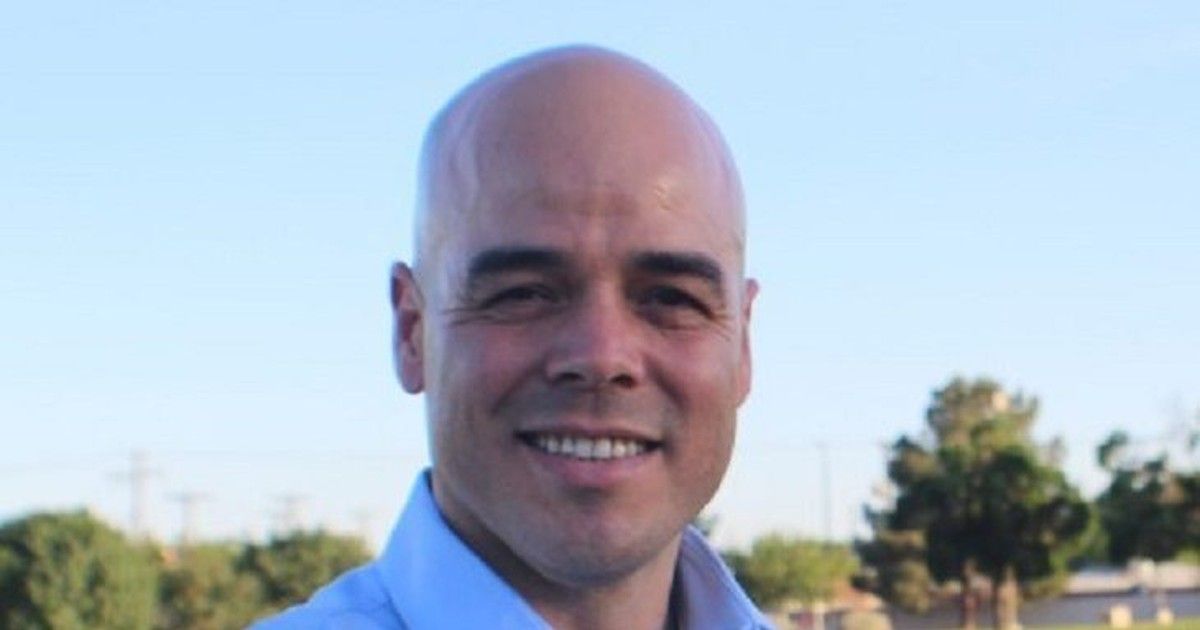 Clark County Public Administrator
Telles was arrested and charged with murder in the stabbing death of Las Vegas Review Journal reporter Jeff German, whose stories about him are believed to have contributed to Telles' defeat in the primary, The Las Vegas Review Journal reported.
"The arrest of Robert Telles is at once an enormous relief and an outrage for the Review-Journal newsroom," Glenn Cook, the newspaper's executive editor said.
"We are relieved Telles is in custody and outraged that a colleague appears to have been killed for reporting on an elected official. Journalists can't do the important work our communities require if they are afraid a presentation of facts could lead to violent retribution.
We thank Las Vegas police for their urgency and hard work and for immediately recognizing the terrible significance of Jeff's killing. Now, hopefully, the Review-Journal, the German family and Jeff's many friends can begin the process of mourning and honoring a great man and a brave reporter."
The break in the case happened when police shared video of a car associated with the suspect, a red or maroon GMC Yukon Denali.
The day after that video was shown, Review Journal reporters spotted Telles in his driveway next to a car that matched that description.
The GMC vehicle and a second vehicle were towed from Telles' property at about 12:50 p.m. on Wednesday.
video:
https://twitter.com/i/status/1567626634081218565
Attempts to reach Telles for comment on Wednesday were not successful. When he arrived home at about 2:20 p.m., he was wearing what appeared to be a white hazmat suit. He did not respond to reporters' questions as he entered his garage and closed the door.
Later, police arrived in tactical gear and surrounded the home while Telles remained inside. The area was again cordoned off with yellow tape.
German, 69, was found stabbed to death outside of his home on September 3, but is believed to have been murdered the day prior to his finding.
On Wednesday Las Vegas Metropolitan Police confirmed that they issued a search warrant and descended on the home of Telles, The New York Daily News reported.
Telles, 45, lost a primary in June shortly after German wrote a series of stories for the paper regarding the hostile work environment at Telles' office, which included bullying and an "inappropriate relationship" with a staffer.
Telles repeatedly denied the allegations on social media and his re-election website.
After police released surveillance footage of a vehicle tied to the attack, a red or maroon GMC Yukon Denali, a car matching the description was spotted in Telles' driveway, the Review-Journal reported on Tuesday.
"On September 3, at approximately 10:33 a.m., LVMPD Dispatch received a call of an unresponsive man outside of a residence located in the 7200 block of Bronze Circle. Arriving officers and medical personnel pronounced the victim deceased at the scene," The Las Vegas Metropolitan Police said in a press release.
"We take this case very seriously and our investigators have been working non-stop to identify and apprehend the suspect. We enacted our Major Case Protocol immediately following our initial response and are using all LVMPD resources to maximize the progress of this investigation." Captain Dori Koren said.
"Now we are asking for the public's help. During the investigation, detectives were able to locate images of the suspect. At this time, it appears the suspect was potentially casing the area to commit other crimes before the homicide occurred. Photos of the suspect accompany this release.
"Detectives are asking for the community to review their video cameras at homes or businesses to see if they captured the suspect in the area of Vegas Drive and Rock Springs on September 2, between the hours of 8 a.m. to 1 p.m.," the press release said.
Telles penned several tweets critical of German prior to his murder between June 16 and June 20.
https://ussanews.com/2022/09/08/police-arrest...th-murder/

(0)

(0)
---