FuelPositive Corp. (TSX.V: NHHH) (OTCQB: NHHHF) Su


Post# of 102
Posted On: 08/29/2022 3:33:51 PM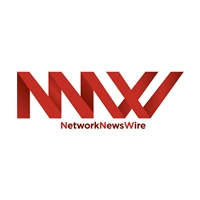 FuelPositive Corp. (TSX.V: NHHH) (OTCQB: NHHHF) Supporting Best Farming Practices to Reduce Agriculture-Related Greenhouse Gas Emissions, Ammonia Emissions
- FuelPositive is a growth-stage company focused on developing clean energy solutions such as its onsite, containerized green ammonia production system
- FuelPositive understands the impact of ammonia emissions on the environment and biodiversity and is supporting best farming practices that are geared toward eliminating the production, storage, and spreading of manure, a significant source of the emissions
- The company's system generates green ammonia, which can be injected deep into the soil, reducing the possibility of volatilization (the process through which gaseous ammonia is emitted into the atmosphere)
- The company is working towards helping farmers solve on-farm nitrogen emissions, having already tackled fertilizer production carbon emissions
A 2022 study that sought to expose the weekly cycle of atmospheric ammonia over the main agricultural source regions in Europe – Belgium, the Netherlands, northwest Germany, Po Valley, Brittany, and the Ebro Valley – showed that the amount of ammonia peaked during the two primary (manure) fertilization periods in spring and summer (https://nnw.fm/a6AJj ). Ammonia, NH3, is primarily used around the world as fertilizer because it is rich in nitrogen, which is essential for growing healthy crops. Manure contains ammonia, that is naturally produced. Ammonia can also be manufactured and used as mineral/synthetic fertilizer.
The findings of the study are consistent with analysis by fertilizer manufacturer Yara, which observes that 94% of all ammonia emissions in the European Union ("EU") block result from agriculture, with the remaining 6% originating from industrial applications, road transportation, and waste handling. Of the ammonia emissions generated from agriculture, livestock manure accounts for 75%, while mineral/synthetic fertilizer applications account for 22% (https://nnw.fm/Tc9lh ).
With these emissions being linked to deleterious impacts on biodiversity – including soil acidification, direct damage to leaves and toxification of plants, and altered susceptibility to weather events – reducing the rate and levels of emissions is paramount if biodiversity is to be protected. According to a report by the Royal Society and RAND Europe (https://nnw.fm/06D53 ), ammonia emissions can, in fact, be reduced by managing the production, storage, and spreading of manure. And FuelPositive (TSX.V: NHHH) (OTCQB: NHHHF), a company focused on developing clean energy solutions, suggests that emission reductions can also be realized by manufacturing green ammonia without the use of fossil fuels and injecting it deep into the ground.
FuelPositive's flagship product, an onsite, containerized green ammonia production system, uses renewable electricity to synthesize hydrogen from water and nitrogen from the air before combining the molecules in a converter to form green ammonia. In this way, and given there are no carbon emissions related to production, FuelPositive is looking to reduce the carbon emissions linked to the agriculture sector's use of ammonia. About 80% of all grey ammonia, which is produced through a fossil-fuel energy-intensive process responsible for about 1.8% of the world's carbon dioxide emissions, is used in the agricultural setting.
In addition to reducing the carbon emissions from ammonia production, FuelPositive is looking to do more by supporting best farming practices. The company acknowledges that ammonia, even that produced by its green ammonia system, must be handled with care to prevent environmental damage. This is why farmers receive training in its safe handling and proper application.
But many farmers often mismanage the production, storage, and spreading of manure, a natural source of ammonia. "Farmers spray liquid manure on the ground, which releases gaseous ammonia into the atmosphere and creates a situation where rain and runoff move a tremendous amount of highly nitrogen-intense materials (nitrous oxides or NOx) into waterways and water tables, causing significant detrimental effect (pollution) to air and water quality," FuelPositive's website reads (https://nnw.fm/ZsTGj ). Additionally, farmers' storage practices are wanting as they often store the manure in piles and or ponds that release gaseous ammonia into the atmosphere through a process known as volatilization.
FuelPositive aims to solve this problem by eliminating the carbon emissions associated with the manufacturing of ammonia used for fertilizer, and applying it through deep injection into the ground, providing the most efficient transfer of nitrogen into the soil, with the least impact from nitrous oxides. The company acknowledges the problems posed by nitrous oxides and other nitrogen-related emissions and is working with its agriculture sector advisors and scientists to address this issue and help farmers develop one implement best practices to manage and ultimately eliminate these emissions. Undeterred by the fact that nitrous oxides and other nitrogen-related emissions are not just emitted by grey or green ammonia but also by all types of nitrogen fertilizers, whether synthetic or organic, FuelPositive seeks to ultimately identify how to use its fertilizer in the least polluting way.
For more information, visit the company's website at www.FuelPositive.com.
NOTE TO INVESTORS: The latest news and updates relating to NHHHF are available in the company's newsroom at
https://nnw.fm/NHHHF
Please see full disclaimers on the NetworkNewsWire website applicable to all content provided by NNW, wherever published or re-published:
http://NNW.fm/Disclaimer

(0)

(0)
FuelPositive Corp (NHHHF) Stock Research Links



---