FuelPositive Corp. (TSX.V: NHHH) (OTCQB: NHHHF) Co


Post# of 102
Posted On: 08/25/2022 4:47:23 PM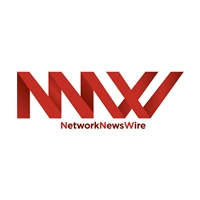 FuelPositive Corp. (TSX.V: NHHH) (OTCQB: NHHHF) Committed to Providing Clean Technologies that Can Reduce Greenhouse Gas Emissions, Fight Climate Change
- Various regions around the world are experiencing extreme heat waves, which have been attributed to climate change
- FuelPositive is guided by the understanding that the world needs sustainable, clean energy to replace fossil fuels that are responsible for the climate change phenomenon, and has developed a green ammonia production system
- The on-site, containerized green ammonia system is designed to produce ammonia from sustainable electricity, water and air with no carbon emissions
- The use of the system is aimed at reducing dependence on the energy-intensive Haber-Bosch process, which generates about 1.2% of the global CO2 emissions
The 2022 summer season in the northern hemisphere has been brutal. Marked by heat waves baking vast swathes of different continents, from the US-West and South-Central United States to the UK and China, the season has so far caused heaping helpings of discomfort, drought, wildfires, and power shortages.
In mid-August, a heat wave settled in California, causing temperatures to cross the 100 degrees F (38 degrees C) mark. And with the scorching heat stretching power supplies to a breaking point as residents sought to cool down, the state asked residents and businesses to cut power use. But the concern was not just limited to the power supply. The heat raised the risk of wildfires and also prompted the US government to warn that more drastic cuts in water usage were needed to protect existing dwindling supplies in reservoirs (https://nnw.fm/cs9Ny ).
Meanwhile, China is facing its fiercest heat wave in 60 years, with temperatures routinely crossing 40 degrees C (104 degrees F) in dozens of cities during August (https://nnw.fm/IkOgZ ). And in the UK, forecasters are warning that temperatures will rise to mid-30 degrees C before the end of the month (https://nnw.fm/yYC3R ). At the center of these extreme conditions is human-caused climate change.
FuelPositive (TSX.V: NHHH) (OTCQB: NHHHF), a company guided by the understanding that the world needs sustainable, clean energy to replace fossil fuels, is committed to developing and providing clean technologies that can reduce greenhouse gas emissions and fight climate change. One of these clean solutions, an on-site, modular, scalable green ammonia production system, is designed to use renewable electricity to produce green ammonia with no carbon emissions.
The containerized system comprises an electrolyzer that produces hydrogen from water, a nitrogen generator that generates nitrogen from air, and an ammonia synthesis converter in which nitrogen and hydrogen react, forming green ammonia. This proprietary system provides one of the most environmentally benign processes for ammonia synthesis, solving the greenhouse gas emission problem associated with the traditional method of producing grey anhydrous ammonia, the Haber-Bosch process.
The Haber-Bosch produces over 2.16 kilograms of carbon dioxide ("CO2") equivalent per kilogram of ammonia ("kgCO2-eq/kg NH3") and uses up high amounts of energy – over 30 GJ/ton of ammonia (https://nnw.fm/06wIY ). And considering the estimated global production of ammonia is roughly 150 million metric tons and is projected to rise by 2.3% annually, the greenhouse gas emissions are quite considerable. In fact, data shows that the Haber-Bosch process produces more than 450 million metric tons of CO2 every year, or about 1.2% of the global CO2 emissions (https://nnw.fm/92BKD ).
Left unchecked, these emissions could further exacerbate an already dire situation that has seen states and countries experience ever-worsening heat waves. The issue of climate change is indeed a global phenomenon, and FuelPositive is playing an indelibly important role in reducing emissions.
In addition to solving the emissions problem and, by extension, lessening the vagaries of climate change, the green ammonia system aims to address the worldwide shortage of ammonia and fertilizer. Being decentralized and containerized, the system provides on-site green-ammonia-production capabilities, enabling users to avoid relying on seriously compromised supply chains that are easily impacted by prevailing market forces and emerging issues, the most recent of which is Russia's war in Ukraine.
The FuelPositive system is also ideal for supplying nitrogen fertilizer for "controlled environment agriculture", which includes greenhouses and vertical farming where plants are grown indoors. Because of damage caused by climate change and the precariousness of traditional farming, many sustainable farming experts believe controlled environment agriculture will play a key role in feeding the billions of people on the planet in the coming decades. As well as nitrogen fertilizer, FuelPositive's system can provide that sector with some of the additional applications of its technology, including fossil fuel replacement, dehumidification, heating and cooling, (ammonia is commonly used as a refrigerant), as well as for water and system purification, and sanitizing.
For more information, visit the company's website at www.FuelPositive.com.
NOTE TO INVESTORS: The latest news and updates relating to NHHHF are available in the company's newsroom at
https://nnw.fm/NHHHF
Please see full disclaimers on the NetworkNewsWire website applicable to all content provided by NNW, wherever published or re-published:
http://NNW.fm/Disclaimer

(0)

(0)
FuelPositive Corp (NHHHF) Stock Research Links



---