Is it time??? https://c.tenor.com/OsAdlX1s6YsAA


Post# of 5086
Posted On: 06/23/2022 6:09:16 PM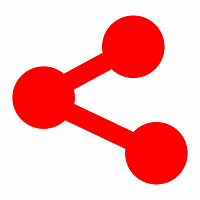 Is it time???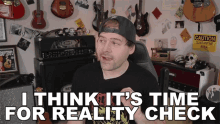 Moonshiners keep talking about "once they launch"
If they ever launch, then what?
If they pour millions of dollars into Marketing which btw they don't have, then what?
Lots of companies already doing BitGift. Three multi billion dollar companies have bitgift cards. You know what? They don't sell very well. That is why those billion dollar companies actually have other products and service to drive real revenue.
What does money have beside a website?
Nothing
Oh, and when is the mobile app going to be ready?
I can see the excuses coming on that one.
"Per Apple's rules, the app is ready, but we have to wait 1-14 days for Apple to validate the app". Hopefully the part-timer left at Moon is one of the many viewers of this board and can bake that into the schedule for once instead of running into daily obstacles that should have been part of the project plan to begin with IF they had anyone that knows what they are doing and doesn't run away weeks before the next launch postponement.
Looking forward to the non even launch if it happens this year. When the sp doesn't go up, Moonshiners will be crying about the market makers instead of assessing the market opportunity and competition.
The shareholder that posted this is not only smart, but not afraid to call it like it is instead of the Moonshiners polishing their turd.
"Many investors in MONI/WOGI never really thought this was a company beholden to fiduciary responsibilities (actually acquiring gold mines, filing form 10, or bringing an innovative Cryto product to market).
It has always been a pump play.
The actions of the past 18 months reflect that. If they actually followed through, then boom, lotto ticket. They just did such a terrible job pumping this thing since last July, that it never materialized. These people are not even good at the grift."
btw, pumping stocks is illegal these days. MONI is in a tight spot that they now have to throw some semblance of even a crap site together that sort of works or it's been another gold mine PnD which the SEC doesn't take kindly of.
Who knows, maybe that is why there are delays. Does the company need to announce that if so? The answer surprisingly is no, so you wouldn't know either way. Maybe that is why Alice ran away early?

(0)

(0)
Moon Equity Hldgs Corp (MONI) Stock Research Links



---