Here is my take on this. Instead of linking to a


Post# of 65223
Posted On: 05/14/2022 12:11:04 AM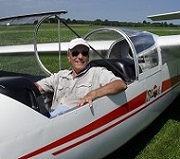 Here is my take on this. Instead of linking to a lot of posts here it is for what is worth.

First I bought over 54,000 more shares today.

Doc has played this close to the vest for ever, he is not changing until he launches. Is he a good communicator, no, but it is what it is. After launch that will obviously change.

Folks, this could be step one to a launch. Doc had to end the 1st Q quiet period so he could speak more freely, he did that today. The important thing is no new dilution.

If the postings here are accurate on that the extension would have been only 5 days, then why extend if you are planning to launch next week. I AM NOT SAYING THAT IS HAPPENING but think about it. Don't be disappointed if it doesn't happen next week, it WILL happen in a reasonable amount of time, IMO. Just look at what we already know, if you don't think this will finally happen then re-read this board for the last 40,000 posts, pay attention to the last 6 weeks, lol.

I have been privately telling a few on the board, there won't be any mergers in quarter one numbers. When I talked to OTC Markets a few weeks ago they said they expect all companies to follow the 4 day OTC Markets rule for material events disclosure. After the SEC crack down last September companies follow the rule or they open themselves up to huge lawsuits if they hide material events.

As far as up listing, as soon as Doc merges his private companies then he can apply to the Nasdaq. With those companies we easily qualify to up listing to the top level (financially), then it is the stock price as to what level of Nasdaq.

Also, many companies trade over the counter in the multi dollars. Including Nissan Motors and Nestle' Foods. I believe Nissan trades at the lowest OTC Markets level right were we trade.

Honestly folks, the problem with message boards is many get carried away, read too much into things, wish for too much at that point in time, then are disappointed when it doesn't happen. Don't worry about it, remember what you have learned thru the great D/D on this board and keep it in focus. Don't get concerned with other peoples disappointment, remember what you own. We know a lot already and there is a lot more to come, IMO.

Going to bed now, got to get up early to go flying tomorrow and also Sunday, so my weekend will go fast. Yes, I hope Doc tweets Sunday night.

(18)

(0)
Univec Conglomerate Inc (UNVC) Stock Research Links



---