Update: "GIVING THE COLLECTIBLES MARKET A FACELIFT


Post# of 3910
Posted On: 01/24/2022 1:33:06 PM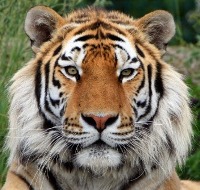 Update: "GIVING THE COLLECTIBLES MARKET A FACELIFT FOR THE 21st CENTURY WITH NFTS
Investors are excited to see the potential returns from ..."
"Changing the digital collectibles market means embracing innovative applications. Investors are excited to see the potential returns from companies that capitalize on non-fungible token (NFT) marketplace. Companies need to show a plan build out the segment with unique art from talented artists.
SFLMaven (OTC PINK: SFLM), the premium luxury goods and collectibles provider, is entering into a new era of online collectibles to do just that. Amassing north of $130 million in sales, the company has consistently shown substantial revenue growth opportunities. As a result, investors are peeling back the layers to learn more and make sure this one stays on their watchlist.
The company is exciting investors with its play into NFTs. The move taps into blockchain technology, and that excites investors. This entry also allows collecting and selling in a more secure and fast-paced space. The collectibles marketplace vision of CEO Joseph Ladin's SFLMaven is charged with momentum to hit the ground running. Two decades as a leader in auctioning specialty items has shown the company can drive a premium retail experience."
Read More:
https://facebook.com/sflmaven/photos/a.220871...8216265233

(0)

(0)
SFLMaven, Inc. (SFLM) Stock Research Links



---
"Per Ardua Ad Astra" - "Through Adversity To The Stars"

A very apposite motto for those who trade successfully in the OTC market..

All posts are my opinion - trade at your own risk.