Every day you see one more card KnTE1dlJCFA


Post# of 24741
Posted On: 01/14/2022 6:36:24 PM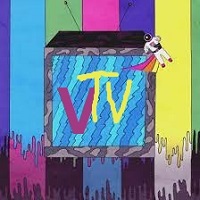 Every day you see one more card
You take it on faith, you take it to the heart
The waiting is the hardest part
I remember starting up a few tech companies. On the inside it's interstellar time. On the outside if feels like lightyears. There is no way to change that.
Now that Rory is done with the financing, I assume you'll start to hear a lot from him and PRs as the cards hit the table.
OTC and Micro stocks feed off of PRs and 'catalysts". That is how they can time it.
Be nice to see Verb do some mid day double taps to fork the shorts
I read though everything. Sounds like Market and Verb.TV are the top priorities
Smart move. MARKET and Verb.TV will drive the greatest revenues the quickest.
Funny thing about consumer products vs enterprise. Market, the other one, goes nuts for consumer products because they can SEE them. Otherwise, you have to be good with google to see the enterprise
MARKET
, which we have previously referred to as MARKETPLACE, is a centralized online destination where shoppers can explore scores of shoppable livestream events, and over time - thousands, across numerous product and service categories, hosted by people all over the world, always on - 24/7 - where shoppers could communicate with the hosts, asking questions about products in real-time - through an on-screen chat visible to all shoppers - that allows shoppers who have invited their friends and family to join them there to share the experience - to communicate directly with each other in real time, and then simply click on a non-intrusive - in-video overlay to place items in an on-screen shopping cart for purchase - all without interrupting the video. Shoppers can visit any number of other shoppable events to meet up and chat with friends, old and new, and together watch, shop and chat with the hosts, discover new products and services, and become part of an immersive entertaining shopping experience. Throughout the experience, the shopping cart follows shoppers seamlessly from event to event, shoppable video to shoppable video, host to host, product to product.
The MARKET business model is a simple but next-level B to B play. It is a multi-vendor platform, with a single follow-me style unified shopping cart, and robust ecommerce capabilities with the tools for consumer brands, big box brick and mortar stores, boutiques, influencers and celebrities to connect with their clients, customers, their fans, followers, and prospects by providing a unique, interactive social shopping experience that we believe could keep them coming back and engaged for hours.
A big differentiator for MARKET is that it also provides an online meeting place for friends and family to meet, chat, shop and enjoy a fun, immersive shopping experience in real time together from anywhere and everywhere in the world. MARKET will provide vendors with extensive business building analytics capabilities not available on, and not shared by many operators of other social media sites who regard that information as valuable proprietary property. All MARKET will retain this valuable intelligence for their own, unlimited use.
MARKET allows vendors an opportunity to reach not only the shoppers they invite to the site from their own client and contact lists, but also those shoppers who came to the site independently who will discover these vendors as they browse through the many other shoppable events hosted simultaneously on MARKET 24/7, from around the world. We believe our revenue model will be attractive to vendors and will consist of SaaS recurring revenue as well as a share of revenue generated through sales on the platform.
MARKET will also incorporate a modified version of our verbLIVE Attribution technology, allowing vendors who so choose, to leverage extremely powerful, built-in affiliate marketing capabilities. Non-vendor visitors to the site can search for those vendors that have activated the Attribution feature for their events and be compensated when people they referred to that vendor, purchase products or services during that vendor's shopping event. We expect that this feature, unique to MARKET, will drive many more shoppers who will be referred from all over the world, producing a cross-pollination effect enhancing the revenue opportunities for all MARKET vendors, while also creating an attractive income generating opportunity for non-vendor MARKET patrons.
MARKET is an entirely new platform, built wholly independently and separate from our verbLIVE sales platform, representing what we believe is the state of the art of shoppable video technology. It will utilize an ultra-low latency private global CDN network that we control, allowing us to deliver a high-quality experience and platform performance capabilities. We also believe that MARKET will expose vendors to our entire suite of sales enablement products, such as verbMAIL, among others, that could drive new cross selling revenue opportunities.
********************************************************************************
verbTV
is an online destination for shoppable entertainment. Whereas Marketplace is a social shopping experience, verbTV is a destination for those seeking commercial-free television content, such as concerts, game shows, sports, including e-sports, sitcoms, podcasts, special events, news, including live events, and other forms of video entertainment that is all interactive and shoppable. verbTV represents an entirely new distribution channel for all forms of content by a new generation of content creators looking for greater freedom to explore the creative possibilities that a native interactive video platform can provide for their audience. We believe content creators may also enjoy greater revenue opportunities through the native ecommerce capabilities the platform provides to sponsors and advertisers who will enjoy real-time monetization, data collection and analytics. Through verbTV, sponsors and advertisers will be able to accurately measure the ROI from their marketing spend, instead of relying on decades-old, imprecise viewership information.
At launch, verbTV will feature the popular business pitch show "2 Minute Drill" currently shown on Amazon Prime and Bloomberg TV. However, verbTV will host a shoppable version of the 12 episodes of the upcoming Season 3. Each episode is a fast-paced reality show where five to six entrepreneurs competing for $50,000 in cash and prizes, have two minutes to impress the judges with the best investor pitch. Our CEO is one of the judges on the show. Expected to air in early 2022, verbTV viewers will be able to click on-screen and purchase the products and services of the contestants featured on the show, among other contemplated interactive features. Dave Meltzer, the creator of the show, co-founder of Sports 1 Marketing, and the former CEO of the renowned Leigh Steinberg Sports & Entertainment agency, has signed on with Verb to produce other interactive and shoppable entertainment for verbTV. Other such partnerships, as well as a creator program, are currently in progress.

(17)

(0)
Verb Technology Company, Inc (VERB) Stock Research Links



---