My initial reaction when I read the previous filin


Post# of 24764
Posted On: 01/14/2022 1:12:21 PM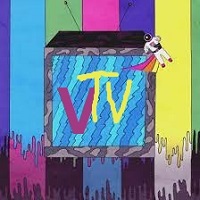 My initial reaction when I read the previous filing was, $6M isn't enough to hire teams, market Market, get Verb.TV launched, do some acquisitions, etc. There are private startups raising $50M, $100M, $200M
Now Verb has the ability to raise $50M in a good way
There are really two ways to grow a business. One is organic and the other is what tech companies must do because of the speed required
1.) Make enough profit so you can buy another cow
2.) Get financing to you can buy 10 dairy farms with auto milking machines which I here are quite pricey but the ROI is very high.
The issue with #2 is, most people can get that type of funding.
Taking Uber as an example. They could have been profitable out of the gate organically with a handful of cars and drivers and even doubling every year to 10, 20, 40 cars and drivers, but someone else would come along with bucks and dominate ride share
I have no doubt Verb can be profitable right now if they wanted, but that is no way to grow fast.
Verb can sell up to 14,139,778 shares to Tumim which would be 16.67% of the OS. Yeah that's it. That is relatively nothing. It's not 300% or some other picture that some try to paint. If it's at $3.00 a share that would be $42,419,334. Maybe they don't even use it, but I would big time, to be first to market.
"Although the Common Stock Purchase Agreement provides that we may sell up to $50,000,000 of our Common Stock to the Investor, we are only registering 14,747,065 shares under this prospectus,..."
Tumim is
obligated
to purchase those shares.
Basically beyond the $6M debt financing, which many companies can't get except the toxic kind, you have what I would call to make it simple, a private ATM with Tumim.
Why is this great you may ask besides the money?
You know longer have the shenanigans in the market with institutions, hedge funds and shorts around funding.
No one running around to tipping your cows hoping to buy them cheaper
Even better is, there is no wondering who or if someone will buy.
But red, what can Verb do with the $6M?
A lot. Remember I posted ShopTalkLive raised $3M and they seem to be doing pretty good.
In the middle of that article is Bambuser link who raised $45M. They seem to be doing great!
https://techcrunch.com/2021/02/16/talkshoplive-seed-funding/
Bambuser even managed to fix their UI issues:
https://finance.yahoo.com/news/bambuser-launc...00968.html
Common Stock Equity Line Purchase Agreement:
Under the common stock purchase agreement with Tumim, the Company has the right, but not the obligation, to sell to Tumim, and Tumim is
obligated
to purchase, up to $50,000,000 in shares of the Company's common stock, subject to certain conditions and limitations. VERB may issue to Tumim purchase notices over a 36-month period from the date of this agreement. The Total Commitment is inclusive of 607,287 shares of the Company's common stock issued to Tumim as consideration for its commitment to purchase shares of the Company's common stock pursuant to the common stock purchase agreement.
About Tumim Stone Capital
3i, LP, the Manager and General Partner of Tumim Stone Capital, LLC, is a New York-based investor that focuses on public companies. Our goal is to provide transparent investments and form longstanding partnerships with companies with a propensity for innovation.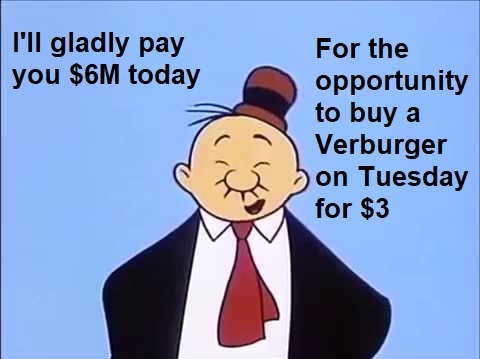 (17)

(0)
Verb Technology Company, Inc (VERB) Stock Research Links



---