$RLFTF DD (opinion) by Whino on Yh-0: Now that we


Post# of 602
Posted On: 04/20/2021 6:20:06 PM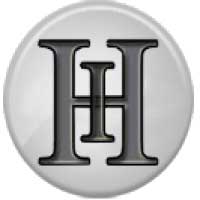 $RLFTF DD (opinion) by Whino on Yh-0: Now that we have the new 60 day scientific report SSRN,
I am even more confident we get EUA for the IV form. We learned that the adjustments made in the formula to calculate the primary endpoint was PRE-SPECIFIED, BEFORE UNBLINDING the data. This means bias was not introduced, the 'books' were not 'cooked', and the FDA guidelines were followed: "Sponsors should submit a statistical analysis plan for review before any unblinding of data", pg 15. Per the new 60 day SSRN, on pg 6, "Site of care was added as a covariate after recognition prior to unblinding." Again, the adjustments made were PRIOR TO UNBLINDING.
Furthermore, it is extremely common and ENCOURAGED to adjust, before unblinding, per FDA guidance: "To improve the precision of treatment effect estimation and inference, sponsors should consider adjusting for prespecified prognostic baseline covariates (e.g., age, baseline severity, comorbidities, baseline medications and COVID-19 vaccination status) in the primary efficacy analysis and should propose methods of covariate adjustment." The key part is "adjusting for prespecified prognostic baseline covariates".
The following prespecified adjustments were made before unblinding: ventilator use, site, use of Remdesivir, baseline respiratory distress ratio, and body mass index. Why do we adjust? We adjust to IMPROVE the PRECISION of TREATMENT EFFECT; to better measure capability of the drug. As an example, a Ferrari engine in bumper to bumper traffic is the SAME engine capability-wise as on a race track. The capabilities just are not able to be exercised to their full effect due to an external variable: traffic. Adjusting for traffic in order to assess the Ferrari engine true capabilities obviously IMPROVES the PRECISION of EFFECT of measuring the engine (drug) capability.
ICU overload is akin to driving a Ferrari in traffic. Science shows that as ICU load approaches capacity, more people die of Covid. Putting a very sick Covid patient in literally a parking lot bed due to ICU overload results in death, per the SSRN: "However, the COVID surge challenged these sites with 200% higher ICU demand resulting in makeshift patient beds erected in parking lots and other non-traditional sites of care. Bravata and colleagues have shown that as ICU capacity reaches 100%, mortality in treatment of critical Covid-19 doubles. The ICUs in the regional hospitals who participated in this trial were far above 100% capacity" pg 7.
In short, the data is good. Recovery and Survival endpoints have been met, are statistically significant. The biological effect of the drug is real. The drug WORKS. I am confident on EUA.
On Management: Obviously not a good look on this quarrel. It is best to keep this sort of thing in-house, private. I am of the opinion, however, that the issues will be resolved because the Drug will be successful. Winning cures all. As a metaphor, we learned in 'The Last Dance' documentary, the 6-time championship Michael Jordan lead Bulls, was FULL of TURMOIL. Between and amongst the Owner, Coaches, and Players, there were all sorts of issues and fighting. But the Bulls just kept on winning - and therefore the team stayed together. Winning is the cure.
I still content that Lavin and Javitt are masters at their craft - at the science and getting FDA approvals. It would be great if JJ was also a smooth operator CEO, but there clearly have been some mishaps. But smooth talking CEO's are a dime a dozen. Much more rare, and valuable, is the ability of the management team to execute on FDA approvals (or EUAs). if I had to choose between a smooth operator and execution with FDA, I'll choose the latter everytime!
Read More:
https://investorshangout.com/post/view?id=611...z6scJWPyDE

(0)

(0)
---
$MJ