Feds Call for halt in J&J vaccine rollout. http


Post# of 602
Posted On: 04/13/2021 9:54:06 AM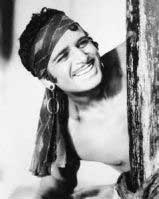 Feds Call for halt in J&J vaccine rollout.
https://www.fiercepharma.com/pharma/feds-call...kid=944797
Quote:

---

After drug regulators on both sides of the Atlantic revealed safety probes into Johnson & Johnson's COVID-19 vaccine, U.S. officials are calling for an immediate pause to the rollout.

Since the vaccine's late February emergency use authorization in the U.S., nearly 7 million people have received the shot. Six recipients of the vaccine—all women between 18 and 48—were diagnosed with rare blood clots afterward, the FDA says. One died and one has been hospitalized, The New York Times reports.

The FDA on Tuesday said it's "recommending a pause in the use of this vaccine out of an abundance of caution."

The pause represents a big setback for the J&J vaccine itself and the U.S. vaccination effort generally. AstraZeneca's vaccine—which, like J&J's, is adenovirus-based—has also raised rare blood clot concerns, and that has led to a sporadic vaccination effort in Europe, where individual countries are setting vaccine policy.

The Centers for Disease Control and Prevention's Advisory Committee on Immunization Practices—which reviews data and makes vaccination recommendations for the U.S.—will meet Wednesday to discuss the data. The FDA is investigating the rare clotting cases and will review the committee's analysis.

A J&J spokeswoman last week said the company is working with regulators as more data come in and supports the "open communication" of any new findings with healthcare providers so they can monitor for risks.

"Our close tracking of side effects has revealed a small number of very rare events following vaccination," she said. "At present, no clear causal relationship has been established between these rare events and the Janssen COVID-19 vaccine."

The news comes after the FDA and European Medicines Agency (EMA) late last week acknowledged they were investigating the vaccine after cases of rare blood clots. EMA officials said they were investigating three cases of unusual blood clots with low blood platelets following vaccination with J&J's shot. Another case came in a clinical trial. One of the cases was fatal.

The FDA disclosed its own probe hours later, saying it had not "found a causal relationship with vaccination."

So far, 190 million COVID-19 vaccine doses have been administered in the U.S

---
.

(0)

(0)
---