420 with CNW — New Poll Finds That 75% of Americ


Post# of 123
Posted On: 04/08/2021 5:11:25 PM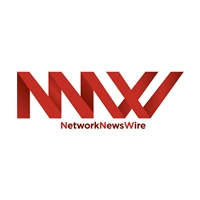 420 with CNW — New Poll Finds That 75% of Americans Support Legalization of Marijuana
A survey conducted recently by The Hill and HarrisX found that three in four voters in America support either letting individual states decide on policies governing cannabis or legalizing cannabis nationally. The survey interviewed 1,882 voters between March 24 and 26, and shows just how much public opinion has shifted; the majority of Americans now support the end of federal prohibition.
The survey asked the respondents their views on marijuana policy and provided three options to choose from:
- Marijuana should be illegal everywhere.
- States should decide on marijuana legalization.
- The federal government should legalize marijuana.
An estimated 38% of the respondents stated that the federal government should approve the change in marijuana policy while 37% felt that the choice should be left up to the states. The remaining 25% revealed that they would prefer extensively enforcing marijuana prohibition across the country.
The poll demonstrates a roughly even split between federal legalization and letting states enact changes in policy despite the fact that there's no serious movement to get the federal government to compel states to approve policy changes.
Thus far, legislations that have been introduced in Congress to federally legalize cannabis may not force individual states to legalize cannabis; rather, proposed legislation would remove marijuana from the Controlled Substances Act, which would empower individual states to make their own choices, without interference, while also legitimizing the industries that already exist.
The survey also highlights how voters from different parties view this issue from an ideological perspective, with the results showing that members of the Democratic party are more likely to be in favor of federal legalization while GOP party members prefer state-level decision making. No geographic, racial, age, political or other demographic in the survey demonstrated majority support for keeping marijuana illegal across the board.
Despite this, legislators are pursuing both options of reform this year.
A new wave of enacting new marijuana policies seems to be hitting every state, with the state of New York, under Gov. Andrew Cuomo, having recently signed a bill to legalize marijuana while the legislature in New Mexico advanced a proposal to legalize marijuana in the state to its governor's desk.
Over in Congress, Senate Majority Leader Chuck Schumer revealed that a bill that would put an end to federal prohibition, which he has drawn up with the help of his colleagues, would be introduced soon.
Another recent survey discovered that two-thirds of voters in Louisiana support cannabis legalization while a separate poll released in March found that New Yorkers support legalization policy that also allowed for deliveries and home cultivation.
Amid the current federal prohibition of cannabis, many companies have found success in states where enabling laws exist. One such company is Grapefruit USA Inc. (OTCQB: GPFT), which operates in California, the largest legal market for marijuana in the United States.
NOTE TO INVESTORS: The latest news and updates relating to Grapefruit USA Inc. (OTCQB: GPFT) are available in the company's newsroom at
http://cnw.fm/GPFT
Please see full terms of use and disclaimers on the CannabisNewsWire website applicable to all content provided by CNW420, wherever published or re-published:
http://CNW.fm/Disclaimer

(0)

(0)
GRAPEFRUIT USA INC. (GPFT) Stock Research Links



---