Grapefruit USA Inc. (GPFT) Staking Claim in Cannab


Post# of 123
Posted On: 04/08/2021 4:26:02 PM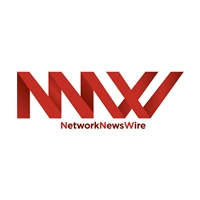 Grapefruit USA Inc. (GPFT) Staking Claim in Cannabis History with Game-Changing Topical Cream
- In an industry projected to reach $41 billion by 2025, Grapefruit is ideally positioned with disruptive topical cream
- Hourglass cream solves the problem of THC, other cannabinoids not being easily absorbable through the skin
- Proprietary system features patented microsized particles that deliver THC, wide range of cannabinoids through skin directly into bloodstream
The cannabis industry is gaining steam, with recent projections that annual legal medical and adult-use product sales could reach $41 billion by 2025 (https://nnw.fm/5t3EN). With that stunning growth as a backdrop, companies such as Grapefruit USA (OTCQB: GPFT) that are pioneering revolutionary products in the space appear to be particularly well positioned to seize the moment and experience extraordinary success as well.
"History is happening before our eyes as the events of 2020 are fundamentally redefining the U.S. cannabis market and will continue to do so for years to come," said Giadha A. DeCarcer, founder and CEO of New Frontier Data, a trusted authority in global cannabis analytics and business intel. According to a recent New Frontier Data report, "the pace and scale of growth the industry is experiencing is a compelling proof point that cannabis is evolving into a mainstream consumer category." The report projects that the space will see compound annual growth rate (CAGR) of 21%, in the coming years, growing from $13.2 billion in 2019 to an estimated $41 billion by 2025.
History is happening at Grapefruit as well. With its revolutionary, patented Hourglass(TM) time release THC+ Cannabinoid delivery cream, Grapefruit is offering a game-changing option for cannabis consumers. For the first time, cannabis enthusiasts can enjoy a full, discreet, convenient cannabis experience without touching, rolling, smoking, or vaping. Cannabinoids, including THC, no longer have to be ingested to be enjoyed.
Grapefruit's disruptive cream solves the previous problem of THC and other cannabinoids not being easily absorbable through the skin. Using Grapefruit's proprietary delivery system, Hourglass topical cream creates a Patchless Patch(TM) on the top layer of the skin. The system features patented microsized particles that effectively delivers THC and a wide range of cannabinoids through skin topical administration. And after delivering the cannabinoids, the formula simply sloughs off the skin.
Hourglass is manufactured exclusively at Grapefruit's Coachillin facility by highly trained Grapefruit personnel and is available to the public only through Grapefruit authorized retailers. Grapefruit has packed the entire cannabis plant into its patented cream to provide users with a wide array of cannabinoids and THC to consistently deliver the desired synergistic entourage effects. Studies show that results are consistent, offering a reliable experience with every single gram of the Hourglass cream.
To find out more about the company and its game-changing Hourglass time release THC+ Cannabinoid delivery cream, please visit www.GrapefruitBlvd.com.
NOTE TO INVESTORS: The latest news and updates relating to GPFT are available in the company's newsroom at
https://nnw.fm/GPFT
Please see full disclaimers on the NetworkNewsWire website applicable to all content provided by NNW, wherever published or re-published:
http://NNW.fm/Disclaimer

(0)

(0)
GRAPEFRUIT USA INC. (GPFT) Stock Research Links



---