Found this buried gem by Drugmanrx while slumming


Post# of 19183
Posted On: 02/22/2021 8:05:16 PM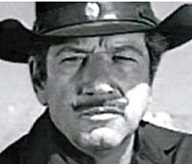 Found this buried gem
by Drugmanrx
while slumming another board:
We know that Innova HAS BEEN offering a functional QMC product with the Rapid test for sometime now.

The 15 million dollar distribution agreement than would seem to be referring to QMC getting paid additionally for an entirely new product line of Innova products with QMC technology.
https://innovamedgroup.com/qmc-healthid/
Quote:
Pursuant to the terms of the Distribution Agreement, the Company appointed Pasaca to act as an independent distributor to resell and distribute the Company's Quantum Dots and QMC HealthID products. Under the Distribution Agreement, Pasaca guaranteed that the Company would receive cumulative gross royalties and/or gross sales, licensing or other revenues under the Distribution Agreement of no less than $15,000,000, over the period including 2020 and continuing until twelve months after the Company has completed development of a functioning product integrating the QMC HealthID IP and Innova Medical Group's products. Pasaca has the right to extend the revenue period by up to twenty-four months upon payment of advance royalties.
Plus it does not indicate the current the distribution agreement of the QMC HealthID App with Innova has been alter or cancelled.
A + B =C not A = A

(0)

(0)
Quantum Materials Corp. (QTMM) Stock Research Links



---