New(?) Market Research report on QD highlights the


Post# of 18237
Posted On: 02/22/2021 7:34:29 PM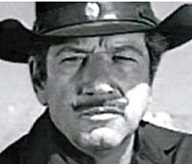 New(?) Market Research report on QD highlights their Biotech use:
As per the latest report by IMARC Group, titled
"Quantum Dots Market: Global Industry Trends, Share, Size, Growth, Opportunity and Forecast 2020-2025,"
the global quantum dots market size reached US$ 3.2 Billion in 2019. Also known as fluorescent semiconductor nanocrystals, quantum dots (QDs) are human-made nanoscale crystals that emit light in only one color based on their shape and size. As compared to organic luminescent materials, QD-based materials have purer colors, longer life, and lower manufacturing costs. Consequently,
they are extensively used in the production of fluorescence and FRET-based biosensors for ultrasensitive detection of biomolecules, such as acids, sugars, enzymes, antibodies and antigens.
In line with this, they find biosensing applications on account of narrow emission band that permits
multiplexes detections of DNA strands or antibodies or toxins
in pathogen detections or gene parts in DNA fingerprinting.
Request for a free sample copy of this report:
https://www.imarcgroup.com/quantum-dots-market/requestsample
Global Quantum Dots Market Trends:
There is currently a rise in the demand for optimized devices that offer better performance and resolution quality. As the brightness of quantum dots is generally 10 to 20 times higher than organic dyes, their sales are escalating around the world. Apart from this, QDs have recently gained traction, owing to their integration with different nanomaterials, such as metal oxides, carbon allotropes, noble metal nanoparticles, metal-organic frameworks (MOFs) and upconversion nanoparticles (UCNPs). This has offered new opportunities and possibilities in the fields of nanoscience and nanotechnology. Furthermore, quantum dot solar cells (QDSC) are widely used to convert the sun's energy into electricity. This assists in increasing the amount of electricity that is produced by solar cells and providing solar energy in a cost-effective manner while minimizing the amount of wasteful heat generated in the process.
Looking forward, the market value is projected to reach US$ 10.5 Billion by 2025, expanding at a CAGR of around 22% during the forecast period (2020-2025).

Buy full report with table of contents:
https://www.imarcgroup.com/quantum-dots-market

(0)

(0)
Quantum Materials Corp. (QTMM) Stock Research Links



---