Friendable Inc. (FDBL) Positioned to Capitalize Li


Post# of 336
Posted On: 02/17/2021 3:32:58 PM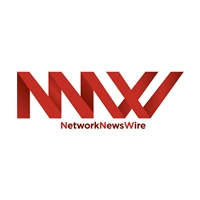 Friendable Inc. (FDBL) Positioned to Capitalize Live Streaming Growth Opportunities Through Fan Pass Platform
- Businessman and musician Armando Christian Perez or "Pitbull" discussed the need for the music industry to continue on the path of live streaming concert availability
- Revenue in the global music streaming industry is expected to total $23,053 million in 2021, with the United States contributing the most at $8,669 million
- Friendable Inc. saw a 354% increase in artist sign-ups from December 2020 to January 2021, totaling 1,072 and counting since launching the Fan Pass platform in July 2020
- The average online pay-per-view concert ticket is $27, providing artists with a venue with unlimited seats. The average in-person concert ticket price in 2019 was $96.17. With current restrictions, venues would not be able to facilitate full capacity shows
Friendable (OTC: FDBL), a mobile technology and marketing company focused on connecting and engaging users through its proprietary mobile and desktop applications, is uniquely positioned to capitalize on live streaming growth opportunities in the entertainment space, especially in the music sector, through its Fan Pass platform.
Since launching in July 2020, the app has gathered a total of 1,072 artist sign-ups and counting. Friendable reported significant growth from December 2020 to January 2021, a 354 percent increase in artist sign-ups (https://nnw.fm/WSlg2). The figures are a clear indicator of a growing number of artists adhering to a live streaming and online engagement model to continue connecting with fans and generating revenue in the process, especially during the ongoing pandemic.
Musician and businessman Armando Christian Perez, better known by his stage name Pitbull, discussed the live stream music industry during the "Power Lunch" segment in a recent CNBC interview. As a performer, businessman, and philanthropist, Perez shared his insight into the availability of live stream concerts and music platforms for the public, underlining that this approach would give the world what it needs at a very difficult time. "That's what the world needs, bottom line, right now. They need something. Some kind of escape to take all this negative and negativity out of the way and give them hope and motivation," Perez said (https://nnw.fm/ytfGs).
The musician also discussed collaborating with another live streaming platform which works off a subscription model like Fan Pass. Such platforms are poised to change the way that concerts are handled in the future, even post-pandemic, by offering enhanced accessibility, more cost-effective options and access to a wider potential fan base for artists.
Friendable's Fan Pass platform offers fans the opportunity to watch their favorite artists, speakers, and entertainers on a live stream format. It is free for artists to join the platform. Fan Pass leverages the fans' monthly subscription fees to generate the revenue shared amongst the channel artists. Additional revenue is generated through the pay-per-view content and artist merchandising.
The fan subscriptions for Fan Pass begin at $3.99 per month, with the option to view exclusive pay-per-view content for a one-time fee. The "All Access VIP" option provides fans with access to:
- Special artist interviews
- Live performances and online concerts of their favorite artists
- Live streaming during studio sessions
- One-on-one videos
- Behind-the-scenes photo and video shoots
- Backstage exclusive content – before, during, and after the show
- Streams that highlight the artists' daily lives
Amidst the global pandemic, Friendable is therefore uniquely positioned to capitalize on growth opportunities within the music and video streaming industries. Revenue within the global music streaming industry is expected to total $23,053 million in 2021 and grow at a CAGR of 9.7%. The projected market volume is anticipated to reach $33,372 million by 2025, with the United States contributing the most revenue, totaling $8,669 million in 2021 (https://nnw.fm/JhELj).
The average pay-per-view concert price has been estimated at $27, which provides fans with the ability to watch the event in the comfort of their home through a compatible smart device (https://nnw.fm/yPl6X). For comparison, the average cost of an in-person concert in 2019 was $96.17 (https://nnw.fm/yHcE5). Even when concert venues are reopened and concerts are resumed, maintaining a live stream option will be a smart decision for fans who cannot attend in person or afford to pay this much for a ticket.
Friendable and other live streaming music venues are advantageous because they have an unlimited number of seats available versus in-person venues. Even at a reduced ticket price, there is a profit made through the lack of pandemic restrictions alone. In fact, Friendable hopes to make "virtual touring" a permanent part of artists' schedule. To further promote its Fan Pass platform and increase its popularity among artists and the general public Friendable has secured an exclusive partnership with Brightcove to target the OTT platforms, providing more growth opportunities to the live streaming concert experience.
For more information, visit the company's websites at www.Friendable.com or www.FanPassLive.com
NOTE TO INVESTORS: The latest news and updates relating to FDBL are available in the company's newsroom at
http://nnw.fm/FDBL
Please see full disclaimers on the NetworkNewsWire website applicable to all content provided by NNW, wherever published or re-published:
http://NNW.fm/Disclaimer

(0)

(0)
Friendable, Inc. (FDBL) Stock Research Links



---