Friendable Inc. (FDBL) Begins 2021 with Record Art


Post# of 334
Posted On: 02/11/2021 4:00:44 PM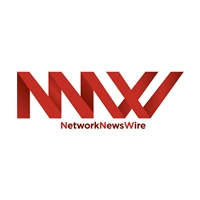 Friendable Inc. (FDBL) Begins 2021 with Record Artist Sign-Ups to Fan Pass Live Streaming Platform

- Fan Pass saw a growth of 354% from December 2020 through the end of January 2021, adding 248 more artists to the platform (up from only 70 in December)
- Since launching in July 2020, the platform has gathered a total of 1,072 artist sign-ups and counting
- Fan Pass is positioning itself to become a vital platform in virtual touring both during and after the pandemic
- The company's Instagram engagement is up by over 300%
Friendable (OTC: FDBL), a mobile technology and marketing company focused on connecting and engaging users through its proprietary mobile and desktop applications, has reported a successful start to 2021 as one of its flagship products reported significant growth in the first month of the year. Fan Pass, the company's live streaming artist platform, saw record growth of 354 percent in the number of artist sign-ups from December 2020 to January 2021 (https://nnw.fm/WSlg2).
The increase accounts for 248 new sign-ups (up from 70 in December 2020), totaling 318 artists in January 2021. That is the largest level of growth the company has seen since launching the platform in July 2020, totaling 1,072 sign-ups since then.
According to company CEO Robert A. Rositano, Jr., the platform consistently continues to show more traction week after week, a fact clearly reflected by the rise in social media engagement: Facebook reach has increased 30%, engagement went up over 300%, and page likes up 85%, while Instagram reach increased 116% for January 2021, and content interactions went up 337% in the last week of January alone.
The Fan Pass platform is an ideal solution for artists and fans alike amidst the COVID-19 pandemic and the shutdowns that have occurred across the country. Through Fan Pass, artists at all levels can alter tour schedules to include "Virtual Touring," a new source of revenue, and an innovative way to engage fans. The company expects Fan Pass to become a vital and permanent part of the artists' touring routine in the future.
Artists can join the platform for free. Fan Pass leverages the monthly subscription model paid by fans to generate revenue, which is then shared with all channel artists. In exchange for the platform features, live streaming tools, bandwidth, processing, and handling, Fan Pass earns platform fees for each ticketed event. It also splits with each artist the subscriber fees and merchandise designed and sold through the platform.
Fan subscriptions begin at $3.99 per month, with the option to view pay-per-view events for a one-time fee. And with the Fan Pass "All Access VIP" option, fans gain access to:
- Live performances and online concerts
- Backstage exclusives – before, during, and after the show
- Live streamed studio sessions
- Behind-the-scenes photo and video sessions
- One-on-one videos and special artist interviews
- Streams that highlight the daily life of the artist
The company is uniquely positioned to capitalize on growing opportunities within the United States video streaming industry, which has been constantly expanding during the pandemic. According to Fortune Business Insights research, the U.S. video streaming market is expected to reach $842 billion by 2027 (https://nnw.fm/RL6Vx). According to Livestream.com, there are more than 100 million internet users actively watching online videos and content daily. That same report suggests that 45% of live video audiences are willing to pay for exclusive, on-demand content of their favorite artists, teams, or speakers.
As the company continues to grow, the primary goal is to establish Fan Pass as a premier mobile platform dedicated to connecting and engaging users worldwide. Friendable has secured a partnership with Brightcove to target OTT platforms for expansion. "Our team is excited for 2021, as we are focused on scaling on all fronts," Rositano, Jr. added. "We are confident in our abilities to increase revenues through performance, execution, and capital raising efforts that will facilitate our expansion, acquisition, and overall growth strategy."
For more information, visit the company's websites at www.Friendable.com or www.FanPassLive.com.
NOTE TO INVESTORS: The latest news and updates relating to FDBL are available in the company's newsroom at
http://nnw.fm/FDBL
Please see full disclaimers on the NetworkNewsWire website applicable to all content provided by NNW, wherever published or re-published:
http://NNW.fm/Disclaimer

(0)

(0)
Friendable, Inc. (FDBL) Stock Research Links



---