Friendable Inc. (FDBL) Fan Pass Forges Ahead as Ar


Post# of 336
Posted On: 01/07/2021 4:22:38 PM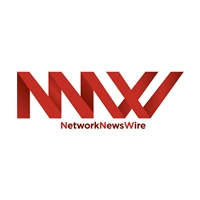 Friendable Inc. (FDBL) Fan Pass Forges Ahead as Artists Race for Digital Engagement with Fans
- Digital drives key trends that will shape entertainment industry, according to "Variety" article
- Live streaming, virtual engagement, personal interaction between artists and fans are critical factors
- Fan Pass to thrive as company develops solutions that match trends
Digital technology is proving itself indispensable in both pandemic and post-pandemic environments, according to a recent "Variety" article (https://nnw.fm/4Kyjo). That prediction paints the ideal setting for Friendable (OTC: FDBL) and it's Fan Pass platform to excel in the years to come.
According to the article, titled "10 Predictions for Media & Entertainment in 2021,"
as the pandemic shuttered physical venues and live events, artists and celebrities who embraced digital technology early to remain connected to their fan base were successful in preserving — and even increasing — their income. However, the article notes that virtual engagement with fans around the world goes beyond live streaming of music to include direct messaging with celebrities and other forms of more personal interaction between fans and artists.
The massive yet largely untapped market of fans willing to spend to connect with their favorite celebrities may prove essential even after the pandemic when the world returns to a more physical way of functioning than today. The new generation of solutions that augments rather than replaces the live, real-world performances will be beneficial to artists both as a hedge against future pandemic threats and as a tool to enhance their interactions with fans during more normal times, the article predicts.
The article also emphasizes the impact of quarantine on the rapid adoption and wide acceptance of live streaming and other forms of technology-enabled remote engagement and collaboration. Digital technology further enhances this new reality with the development of industry-specific and optimized solutions for virtual creation, collaboration, and production tools, offering new solutions for enhancing virtual engagement.
As a mobile technology and marketing company focused on connecting and engaging users through its proprietary mobile and desktop application, Friendable launched Fan Pass to help artists engage with their fans around the world and earn revenue in the pandemic environment that prevented live, in-person events. The platform offers a livestreaming service, allowing music artists to create exclusive channels for offering their content to the fans. Additionally, the Fan Pass team will provide exclusive VIP experiences, interviews and behind-the-scenes content featuring the platform's favorite artists.
Although vaccines make re-opening appear more likely than ever before, certain aspects of the entertainment industry are forever changed as technology found its way into an increasing number of aspects of today's world. With prolonged uncertainty surrounding the comeback of live performances, Friendable feels that the demand from artists for virtual-stage performances will grow stronger. Fan Pass offers a hybrid model relevant even after the end of the pandemic, as it can continue to build virtual relationships between artists, labels and fan communities worldwide while helping them transition back to in-person performances.
For more information about Friendable or the Fan Pass platform, visit www.Friendable.com or www.FanPassLive.com.
NOTE TO INVESTORS: The latest news and updates relating to FDBL are available in the company's newsroom at
https://nnw.fm/FDBL
Please see full disclaimers on the NetworkNewsWire website applicable to all content provided by NNW, wherever published or re-published:
http://NNW.fm/Disclaimer

(0)

(0)
Friendable, Inc. (FDBL) Stock Research Links



---