Friendable Inc.'s (FDBL) First-Ever Holiday Show


Post# of 334
Posted On: 12/30/2020 4:03:08 PM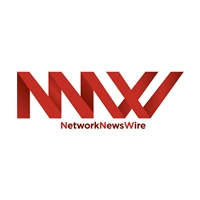 Friendable Inc.'s (FDBL) First-Ever Holiday Showcase Generates Revenue for Artists; Strengthens Innovative Fan Platform
- Fan Pass artists received 100% of ticket sales prices in first-ever Holiday Artist Showcase
- FDBL team works to assist and support its Fan Pass artists in generating revenue and engaging with fans
- Fan Pass provides avenue for artists to offer array of interactive opportunities
Friendable (OTC: FDBL) premiered its first-ever Holiday Artist Showcase last weekend; the showcase featured Bigga$tate on Friday, Dec. 18, and Leeky Bandz on Sunday, Dec. 20 (https://nnw.fm/P0rxa). The two artists are on FDBL's Fan Pass platform, and each artist event was offered to fans as a ticketed even, with 100% of the ticket sale price going directly to the artist, while Fan Pass added a small $.99 platform fee upon checkout.
The two artists have impressive social media followings: Leeky Bandz has 44,300 Instagram followers through a verified IG account, 38,702 monthly listeners on Spotify, and 17,500 subscribers on YouTube as well as collabs with artists such as Gunna and YoungBoy. Bigga$tate has 21,500 Instagram followers and 6,607 monthly listeners on Spotify, with his most recent music video amassing more than 40,000 views. Fan Pass allows these artists to benefit from their enthusiastic social media base.
"Our team has been working to assist each artist with promotional materials and merchandise that is poised to generate additional revenue," said Friendable CEO Robert A. Rositano Jr. "Social media ads, along with a posting schedule to promote to their fans prior to and during their events, are just some of the items being handled by our team. Following each event our merchandise team will circulate promo codes for the two artists to offer their fans a discount while promoting their merchandise collections on the Fan Pass platform as well."
The event was an example of the innovative approach Friendable and its Fan Pass platform is taking to help artists engage with their fans around the world and earn revenue while doing so. The livestreaming platform supports artists at all levels, providing exclusive artist-content channels, live-event streaming, promotional support, fan subscriptions and custom merchandise designs, all of which serve as revenue streams for each artist.
Accessible through mobile and desktop applications, Fan Pass provides an avenue for its participating artists to offer any or all of the following:
- Live performances or online concerts
- Backstage meetups before, during or after events
- Livestreams of studio sessions
- Behind-the-scenes footage of music video and photo shoots
- Special interviews and one-on-one videos
- Streams highlighting the artists' daily lives
"With the global pandemic disrupting the entertainment industry in such a profound way, artists have had to look to digital distribution and live virtual performances in order to maintain any earning opportunities," said Rositano. "Fan Pass and our team are determined to provide solutions and support to all artists, their fans and the industry in general. We are excited about the opportunity we have to shape the future of virtual entertainment, revenue generation and artist/fan engagement."
The Holiday Showcase followed Fan Pass's highly successful Halloween event. Presented on Oct. 31, FDBL's virtual venue hosted live-stream performances by artists S-mack (x2), Mamd, R.T.A and Ball Hog Beats; each artist had their own virtual stage tailored to their unique style and sound. The three-hour event produced additional content for each artist channel as well as the Fan Pass platform in general; fans can still watch the performances via the Fan Pass app or the Fan Pass website using the Live on Demand playback feature (https://nnw.fm/l0uxf).
The entertainment world is transforming rapidly, and Friendable's Fan Pass is keeping up as it offers key features and benefits fit for the new post-COVID era. Through the Fan Pass application, Friendable is committed to becoming the premier brand for mobile platforms dedicated to connecting and engaging users beyond today's limitations.
For more information about Friendable or the Fan Pass platform, visit www.Friendable.com or www.FanPassLive.com.
NOTE TO INVESTORS: The latest news and updates relating to FDBL are available in the company's newsroom at
https://nnw.fm/FDBL
Please see full disclaimers on the NetworkNewsWire website applicable to all content provided by NNW, wherever published or re-published:
http://NNW.fm/Disclaimer

(0)

(0)
Friendable, Inc. (FDBL) Stock Research Links



---