My thoughts moving forward for LINK. Many thoug


Post# of 5
Posted On: 12/15/2020 6:30:27 PM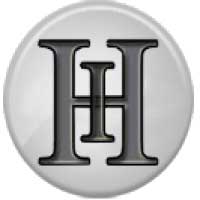 My thoughts moving forward for LINK.

Many thought that the PPT would eclipse $100 EOY. I thought that was more of a pipedream with what appears to be a large float and ability of whales to manipulate the price action in either direction.

I think that Ari Juels working on Web 3.0 and new Internet protocols and security features is something we will hear more about moving into 2021, which will also move the price.

I believe that the biggest price impetus will be further talks about staking and its implementation. I read all of @ScruFFur's papers on tokenomics and agree with him that the greatest demand for the Link token will be when the supply reduces and rewards/passive income kicks in for staking.

Eventually, I think the dam will break when it comes to integrations. Link isn't at mass market appeal yet, but as they continue to integrate into hundreds, if not thousands of projects, there is the real chance that one or more is going to be successful, propelling Link further.

I'll continue to DCA into Link on all 10-15% drops as I think it's the best strategy to accumulate a stack and wealth in the long run.



(0)

(0)
---