Posted this on "the other side of the tracks" just


Post# of 63447
Posted On: 10/18/2020 2:08:19 PM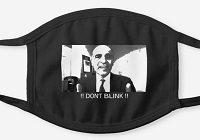 Posted this on "the other side of the tracks" just a moment ago....

Not sure if this has been discussed...but that "pathway to regulatory approval" phrase has been buzzing around in my head all weekend.

Many are pushing for EUA which I feel may not be the best long term approach. The CTAP program is a mish-mash of FDA approval processes to accelerate COVID drug approvals which I feel is the most likely avenue.

I'm thinking that the FDA and CytoDyn could agree to have the CTAP program super accelerate the HIV BLA approval that's already in progress and then use Leronlimab as "off-label" for COVID but tied with a Phase 4 to ensure there's safety related to COVID application.

Remember the FDA pushed for 700mg dosing information to be included in the HIV BLA? What dosing are they giving the COVID Phase 2/3 S/C patients...hmmmmm... And, CytoDyn is already in the CBER process for the HIV BLA which the CTAP program hands applicants off to.

There might be a "grand slam" here that would allow HIV approval AND COVID-19 use at the same time but it might take a little more time before "regulatory approval" can get all the I's crossed and the T's dotted - it's how the government does it.

Just throwing it out there....but then again I daydream a lot...

(4)

(0)
CytoDyn Inc (CYDY) Stock Research Links



---