Charles, let's revisit my first sentence of point


Post# of 21646
Posted On: 10/11/2020 11:21:09 AM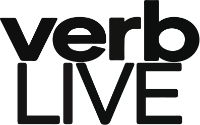 Charles, let's revisit my first sentence of point 1:

"Rory just recently completed an offering that was not completely one sided..."

To be sure, this was not me going "too over the moon" or anywhere even in space, for that matter. The intent of the message was the terms of this past offering were better than before. Progression my friend, progression.

The fact that LT played games for their betterment is beyond the point. You can look at it as negatively as you want, but bottom line is we got our money without giving up warrants. Money that enabled us to buy SoloFire, money that may enable another acquisition, and money that will enable a marketing blitz for verbLIVE, hire much 30 employees, etc.... Short term pain for long term gain.





(14)

(0)
Verb Technology Company, Inc (VERB) Stock Research Links



---