Uber Technologies Inc. (NYSE: UBER) Promises to Go


Post# of 343
Posted On: 09/16/2020 3:12:56 AM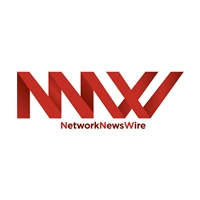 Uber Technologies Inc. (NYSE: UBER) Promises to Go All-Electric by 2030
Over the next decade or so, most developed countries plan to phase out internal combustion-engine vehicles in exchange for electric vehicles ("EVs"). Not only do they run on clean energy, but EV's have zero emissions, making them perfect for drivers who are keen on reducing their carbon footprint. Rideshare giant Uber Technologies Inc. (NYSE: UBER) recently announced an ambitious plan to have "100 percent" of rides take place in electric vehicles by 2030 in the U.S., Canada, and Europe, and it is using an interesting strategy to achieve it.
Instead of directly paying drivers to trade their fossil-fuel vehicles for EVs, Uber will impose an extra fee on trips completed in an electric vehicle to incentivize drivers to go green. Under the "Uber Green" plan, the rideshare giant will charge a dollar extra to riders who specifically request a hybrid or a fully electric vehicle in 15 cities in the U.S. and Canada. Drivers using hybrid or electric vehicles to pick up passengers will get an extra 50 cents per ride while drivers who specifically use battery-electric vehicles will get an extra dollar for a total of $1.50 extra per ride.
This will make trips in hybrid or electric vehicles slightly more expensive for Uber customers but the company sees this as a necessary cost to help speed the transition to a zero-emissions fleet. Additionally, Uber says it will also spend $800 million of its own money to help "hundreds of thousands of drivers in the U.S., Canada, and Europe transition to battery EVs by 2025." The company believes that incentivizing rather than punishing drivers is the best way to achieve zero emissions. Aside from getting a little extra cash per passenger for using an EV, drivers won't be required to drive electric or hybrid vehicles to make money on Uber's app, even by 2030.
"During the first lockdown, we saw a glimpse of the positive impacts of the record low emissions as a result of less transportation: blue skies replacing smog among city skylines, wildlife returning and pollution levels falling. Clogged roadways transforming into spaces for walking and cycling," says Uber CEO Dara Khosrowshahi. "But it won't last. Emission levels are already heading back to pre-COVID highs as recovery from the pandemic continues. And at Uber, we've been thinking about what we can do."
"We want to take this moment as an opportunity to do more, to do better, and to do our part to drive a green recovery in our cities."
Experts say it is these kinds of initiatives that companies like Net Element (NASDAQ: NETE) can be proud to associate with since they seek to empower working people while safeguarding the environment.
Please see full terms of use and disclaimers on the Green Car Stocks website applicable to all content provided by GCS, wherever published or re-published:
https://www.GreenCarStocks.com/Disclaimer

(0)

(0)
Net Element International (NETE) Stock Research Links



---