Just a little education for the board: doctors of


Post# of 41379
Posted On: 05/28/2020 10:47:56 PM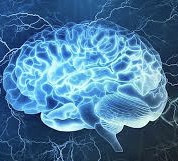 Just a little education for the board: doctors of all types can be compensated by a BP for a wide range of "services". Many times this is labeled as consulting and that could include anything from providing a class on a medication to other providers (sales pitch) or speaking about the drug at a convention.
I bring this up because I came across a post on the yahoo board that discussed a doctor's comments on leronlimab. These comments were on leronlimab's page of Positively Aware, a publication touting to be a HIV treatment journal. The comment I'm highlighting is from a Family Practice Doctor in Chicago and he states at the end of his summary, "Perhaps if this medication could be given orally as monotherapy, I might barnstorm for it. Otherwise, it's not a breakthrough and will be yet another niche agent." The link to read his comments is below and is under the doctors comment's section.
https://www.positivelyaware.com/drug-guides/leronlimab
Now, an uneducated patient or investor might say to themselves, "Well, this guys a doctor and he knows what he's talking about." Unfortunately, doctors can be paid off too.
First, Gilead is a major supporter of Positively Aware. They are listed on their supporters page, along with other BPs. But guess who else is being compensated by Gilead, and probably other BPs? The doctor who made the comment, Dr. Ross Slotten. According to the site below, Dr. Slotten was paid by Gilead in 2018 for "consulting" services. Can I definitely prove that these consulting services resulted in Dr. Slotten's comments in this section. No, not even close. But, it's not a coincidence that a BP funded journal and a BP paid doctor don't discuss leronlimab without a bias. There are many articles out there on Doctors who are compensated to "push" certain drugs over others, including upcoming drugs, and there's no doubt Gilead doctors will counter leronlimab. This is what CYDY is up against but I believe data and FDA approval will speak for itself.
https://projects.propublica.org/docdollars/do...pid/164067

(13)

(0)
CytoDyn Inc (CYDY) Stock Research Links



---