Quantum Materials Corp - Emerging quantum dot appl


Post# of 13142
Posted On: 02/15/2020 12:21:42 AM

Quantum Materials Corp - Emerging quantum dot application products
We have achieved 95% Rec2020 color gamut coverage using QD enhanced film through the optimization of cadmium-free red & green quantum dots with extremely narrow FWHM (full width half max) of 16 & 34 nanometers respectively. To give this achievement some context, one of Samsung's industry leading QD display's for 2018, their Q9F model had a Rec2020 (uv) coverage of just 83.72%. It means with our display technology, colors are very close to those transmitted from the source or close to colors as appear under natural sunlight whose light spectrum covers 100% of color gamut. Also images are brighter than the current display in the market. Juxtaposing Samsung's Q9F display and QMC's QDEF display, there is no doubt display experts and consumers will unanimously favor QMC's.
San Marcos Texas, November 19, 2018 (M2 NEWSWIRE) – Leading American cadmium-free quantum dot and nanomaterials manufacturer Quantum Materials Corp, (OTCQB: QTMM) announced today that it has signed a License and Development Agreement with Amtronics CC to allow for the establishment of large scale, low cost quantum dot production for the development and future commercial manufacture of: ultra-high definition display panels (UHDTV); solid state lighting (SSL) LED's; and quantum dot driven thin-film solar cells (QDSC) .
The Agreement provides Amtronics CC with the right to manufacture quantum dots and thin-film quantum dot solar cells for commercial supply in India, as well as the right to use the QDX trademark and technical data to support its marketing initiatives.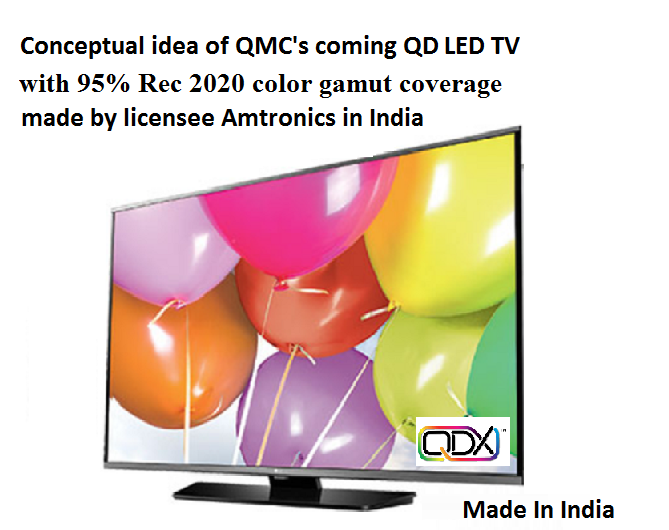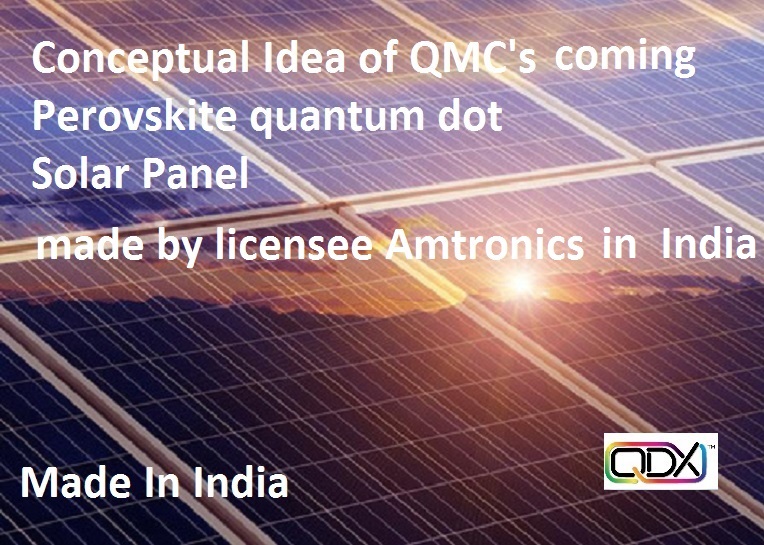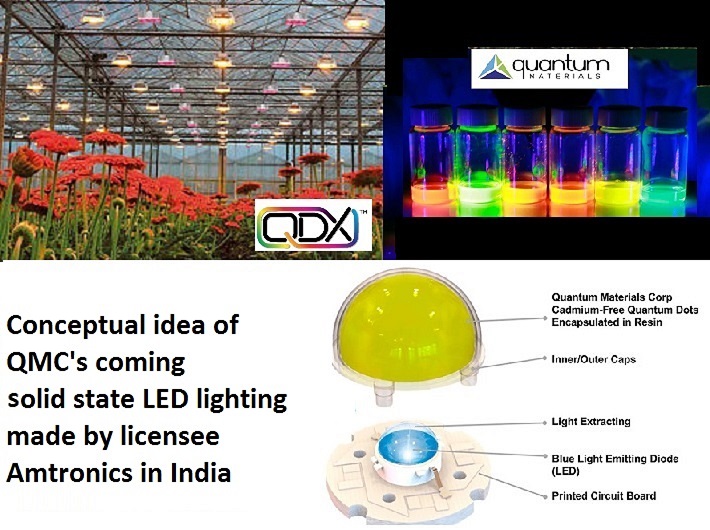 (0)

(0)
Quantum Materials Corp. (QTMM) Stock Research Links



---