PCT is on the rise. Expectation is high for the a


Post# of 102
Posted On: 09/13/2019 11:25:40 AM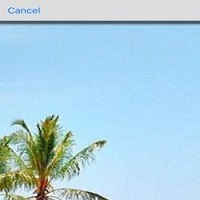 PCT is on the rise. Expectation is high for the anticipated 10Q that is overdue which everyone believes to be very good. It is also highly anticipated that we will see an 8K on the LOI following the 10Q release. Inquiring investors want to know.

Stay Tune !!!

(1)

(0)
PCT Ltd. (PCTL) Stock Research Links



---
CyberC

Now Available, BlockSafe's

Crypto Defender for Desktops and Mobile

! The first and only crypto wallet protection is here! Don't become a victim of Crypto thief, get it today! https://cyberidguard.com/shop/encryption/bloc...er-5-pack/

Learn too how CryptoDefender for Desktop's and Mobile's works at: CyberIDGuard.com https://cyberidguard.com/

My comments are only my opinion and are not to be used for investment advice. Please conduct your own due diligence before choosing to buy or sell any stock.