RookieInvestor Spoke to Gary yesterday...


Post# of 95
Posted On: 09/12/2019 10:04:27 AM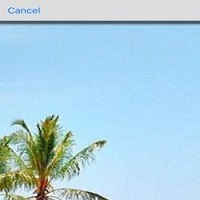 RookieInvestor Spoke to Gary yesterday...
<Repost of yesterday... hope Gary was right!!>
I called their number 843-390-7900. I thought it was an employee and asked him if they were still in business. He replied that they were doing good and said they would have filings out by the end of this week. I asked him if he was Jody. He said he was Gary and Jody was in New York.
Please folks!!! Do not keep bothering them. Give them at least till the end of this week like he said.
I have my phone record to back me up. Also, in case you are wondering if I am faking it, here is the SEC info to report false info:
https://www.sec.gov/tcr
Manipulation of a security's price or volume
Insider trading
False or misleading statements about a company (including false or misleading SEC reports or financial statements)
Thanks,
Rookie

(1)

(0)
PCT Ltd. (PCTL) Stock Research Links



---
CyberC

Now Available, BlockSafe's

Crypto Defender for Desktops and Mobile

! The first and only crypto wallet protection is here! Don't become a victim of Crypto thief, get it today! https://cyberidguard.com/shop/encryption/bloc...er-5-pack/

Learn too how CryptoDefender for Desktop's and Mobile's works at: CyberIDGuard.com https://cyberidguard.com/

My comments are only my opinion and are not to be used for investment advice. Please conduct your own due diligence before choosing to buy or sell any stock.