The ratio is low which is good. A buy back can and


Post# of 54815
Posted On: 03/23/2019 4:58:29 AM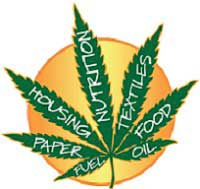 The ratio is low which is good. A buy back can and very likely will still occur at some point in the relatively near future, boosting valuation and the pps even more. Getting the conventional financing to buy back shares may very well have hinged on this move. I'm betting that a potential investment group insisted that the share structure be addressed prior to their investing.
If an investor had 1 mil shares and hoped to make a million bucks plus, they'll now have 50k shares and a
better
chance at that money.
With all the catalysts this company has lining up, the stock has a much better chance of increasing 100 times to $20, and faster, than increasing 100 times from a penny to a dollar. The reason is all about how attractive it looks to potential investors.
With access to conventional financing and revenues seeing huge growth, the need for further dilution will also be greatly reduced, even nearly eliminated. There's been a lot of time to average down, and for anyone who took advantage of that opportunity, there's not only still a great chance at huge returns in this investment, there's a
better
chance IMHO.

(13)

(1)
Rocky Mountain High Brands, Inc. (RMHBD) Stock Research Links



---