$VSTR ValueSetters Announces Positive Operating Ca


Post# of 46999
Posted On: 03/15/2019 6:58:34 AM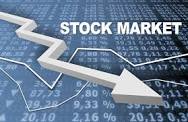 $VSTR ValueSetters Announces Positive Operating Cash Flow for First Half of Fiscal 2019
Highlights:
● Positive operating cash flow of $8,890
● 517% increase in revenues
● Operating loss reduction of 84%
● 83% reduction in interest expense
● Total debt reduction of $11,316
BOSTON, MA – December 17, 2018 – ValueSetters, Inc. (OTC:VSTR) announced positive
operating cash flow of $8,890 for the first half of fiscal 2019. "We were pleased to report
positive operating cash flow again this quarter, as a direct result of the growth in our consulting
business," said Cecilia Lenk, CEO. "In addition, we were able to significantly reduce operating
losses and continued to make progress on deleveraging our balance sheet. Revenue growth was
significant, up more than 500% in the first half, and we are seeing a pickup in the number of
business referrals from existing clients. Our demonstrated success in fundraising for clients
through digital marketing has attracted significant interest and is driving an increase in our
pipeline. As a result, we remain optimistic about our future growth prospects."
For additional disclosure regarding operating results, please refer to the Quarterly Report on
Form 10-Q for the period ended October 31, 2018, which has been filed with the Securities and
Exchange Commission.
About ValueSetters:
Led by a team of professional investors, digital marketing experts, and technology specialists,
ValueSetters is a publicly- traded boutique advisory firm with unique expertise in helping early
stage companies raise capital over the internet. The company also provides technology consulting
services as well as strategic advice to help companies grow and evolve to meet the challenges of
today's marketplace. For more information, visit our website at
http://valuesetters.com
.
https://www.valuesetters.com/press-releases

(0)

(0)
---
Consider all my posts my opinion and not advice to buy or sell anything. I post on stocks I own or am considering owning. Do your own DD!