$SING MoneyTV with Donald Baillargeon, 3/15 HOL


Post# of 46999
Posted On: 03/15/2019 6:54:55 AM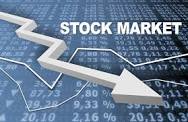 $SING
MoneyTV with Donald Baillargeon, 3/15
HOLLYWOOD, CA / ACCESSWIRE / March 15, 2019 / Disrupting the water industry, battling the opioid crisis, terpenes' many uses, high-end CBD products, NASDAQ application, audio PRs,, socialism vs. capitalism ; this week on MoneyTV with Donald Baillargeon.
MoneyTV is the internationally syndicated television program all about money and what makes it happen, (http://www.moneytv.net), featuring informative interviews with company CEOs and executives, providing insights into their operations and outlooks for their futures. MoneyTV is seen in over 200 million TV households in more than 75 countries.
Free information packages from the featured companies can be requested by sending an email to info@moneytv.net.
The television program can also be viewed online immediately at www.moneytv.net.
Featured companies on this week's program include:
Singlepoint, Inc. (SING) CEO Greg Lambrecht updated funding and acquisition news.
OriginClear, Inc. (OTC PINK: OCLN) CEO Riggs Eckelberry said they have been contacted by a major international hotel chain, inquiring about water solutions.
https://www.otcmarkets.com/stock/SING/news/Mo...?id=221551

(0)

(0)
---
Consider all my posts my opinion and not advice to buy or sell anything. I post on stocks I own or am considering owning. Do your own DD!