Cannabis Strategic Ventures, Inc. (NUGS) is Buildi


Post# of 90
Posted On: 09/07/2018 4:36:46 PM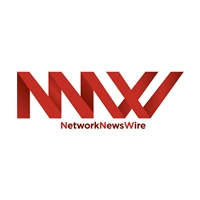 Cannabis Strategic Ventures, Inc. (NUGS) is Building a Business Based on the Economic Multiplier

- Investing in cannabis and cannabis support services
- Cannabis Strategic brings expert medical advisor onboard
- Cannabis Strategic acquires Asher House Pet CBD brand
As lucrative as the budding cannabis market promises to be, the business of providing goods and services to cannabis companies is likely to be much larger, which is why Cannabis Strategic Ventures, Inc. (OTC: NUGS) has adopted its present strategic position (http://nnw.fm/CY9c5). Every consumer dollar spent on recreational or medicinal cannabis will likely generate income of several more for the thousands of firms in the support ecosystem that will inevitably develop around the retail industry. Two principles are at work here. The first is the circular nature of the economy, which ensures that income always equals expenditure. Since there are always at least two parties to a transaction, every dollar spent by one is a dollar received by another, thus providing income for that counter-party. Moreover, as Keynes pointed out, a dollar initially spent goes much further than just the next person, for the spending never stops, and so a spending multiplier operates throughout the economy.
Cannabis shops and dispensaries don't save all the cash they receive from customers. Suppliers must be paid and so too must the professionals and operatives who supply support services to the industry. As the buck gets passed, it generates income – five times as much, a recent study suggests – some of which Cannabis Strategic Ventures is poised to capture. The company provides financial and administrative support services to cannabis businesses, and it's planning to offer recruitment services, as well. The company's mission is to help cannabis entrepreneurs grow their businesses by successfully navigating the ultra-stringent regulations, licensing requirements and tax issues they must face.
Pegged at $9.2 billion in 2017, the legal cannabis market in the U.S. is expected to hit $47.3 billion a decade later, according to estimates compiled by Arcview Market Research and BDS Analytics and reported in Forbes (http://nnw.fm/GFu0Y). That 18 percent CAGR will undoubtedly boost ancillary industries, such as marketing, legal services, accounting, janitorial services and information technology support, among others. Data from research firm New Frontier Data indicates that almost 300,000 legal cannabis jobs will be created by 2020 (http://nnw.fm/Oo1gO).
Cannabis Strategic Ventures is beefing up its resources and its services. In August, the company announced the appointment of Robert H. Cohen, M.D., a highly respected cannabis researcher, to the position of medical advisor (http://nnw.fm/r4Edc). His purview will include R&D for Halo Filters, a patent-pending, 50-state legal product that reduces the levels of harmful chemicals, heavy metals and other toxins in cannabis smoke while maintaining palatability and cannabinoid levels, as well as other CBD-related brands. Cohen, who has a medical degree from The Chicago Medical School, is a cosmetic surgeon and research scientist with a background in neurophysiology. He has completed a fellowship in reconstructive surgery and has been involved in FDA clinical studies as a sub-investigator for several drug trials. Cohen has been studying the properties of cannabis for over a decade with the goal of developing skincare and other therapies, and, as a result, holds patents in several related fields.
Also in August, Cannabis Strategic Ventures announced its acquisition of The Asher House Pet CBD brand from The Asher House LLC (http://nnw.fm/0t5Hy). Under the terms of the acquisition agreement, Cannabis Strategic Ventures will acquire controlling interest in the Asher House Pet CBD brand, a line of U.S. hemp-derived cannabidiol (CBD) supplements for pets that continues to gain national attention. The agreement between the companies calls for Asher House to continue promoting the Asher House CBD brand nationwide while Cannabis Strategic provides the infrastructure to support enhanced marketing programs and the expected increase in product sales.
For more information, visit the company's website at www.CannabisStrategic.com
Please see full disclaimers on the NetworkNewsWire website applicable to all content provided by NNW, wherever published or re-published:
http://NNW.fm/Disclaimer

(0)

(0)
Cannabis Strategic Ventures, Inc (NUGS) Stock Research Links



---