Cannabis Strategic Ventures, Inc. (NUGS) Continues


Post# of 93
Posted On: 09/05/2018 6:58:03 PM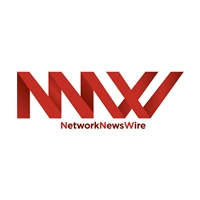 Cannabis Strategic Ventures, Inc. (NUGS) Continues Expansion with Move into CBD Pet Food Supplement Line
- Acquired controlling interest in The Asher House Pet CBD brand, produced with full-spectrum, whole-plant hemp, free of THC and pesticides
- An estimated $72.13 billion will be spent on pets by Americans during 2018, with over $33 billion spent on veterinary care, supplies and OTC medicines
- Percentage of U.S. households with a pet increased from 56 percent in 1988 to 68 percent in 2018
- Sales of CBD products to U.S. consumers estimated to reach $2.1 billion by 2020, with $450 million coming from hemp-based sources
- The U.S. cannabis market is growing at an accelerated rate; industry analysts projecting a $50 billion marketplace by 2026
When it comes to taking care of household pets, Americans are spending billions to get the job done right, according to the American Pet Products Association. In 2018 alone, U.S. consumers will spend an estimated $72 billion on pets, and that includes $33 billion on veterinary care, supplies and over-the-counter medicine (http://nnw.fm/0tAKd) . Cannabis Strategic Ventures, Inc. (OTC: NUGS) is expanding its diverse portfolio by moving into the pet care arena through its acquisition of The Asher House Pet CBD brand from The Asher House LLC, as detailed in a recent news release (http://nnw.fm/hA2gv).
Under the terms of the brand acquisition agreement, Cannabis Strategic Ventures will acquire controlling interest in the Asher House Pet CBD line, a brand of U.S. hemp-derived cannabidiol (CBD) supplements for pets that continues to gain national attention and is expanding internationally. Lee Asher and Luke Barton, founders of The Asher House, are currently on a whirlwind cross-country tour, working with animal shelters, pet rescues and humane societies to help erase the homeless pet population and increase awareness of pet health.
"Through the Asher House acquisition, Cannabis Strategic continues to expand its already diverse portfolio of Cannabis focus brands and service offerings," Simon Yu, CEO of Cannabis Strategic, stated in a news release. "At Cannabis Strategic, we believe that investing in people is as important as investing in industry-leading products and technologies. Lee and Luke's passion for pet adoption and pet wellness is one of the key ingredients to Asher House's national recognition. We welcome Lee Asher and Luke Barton, the founders of Asher House, to the NUGS family."
Research into the potential benefits of cannabidiol (CBD) on dogs is underway at Colorado State University College of Veterinary Medicine & Biomedical Sciences, supported by a $356,000 grant from The American Kennel Club Canine Health Foundation (http://nnw.fm/HVg6n). Dr. Stephanie McGrath, a veterinary neurologist, received the grant to document the therapeutic potential of cannabis in dogs.
CBD is big business for human consumers as well, with sales expected to reach $2.1 billion by 2020 and $450 million of those sales coming from hemp-based sources, a Forbes article states (http://nnw.fm/ne6uS). CBD products are typically used for health reasons instead of recreational purposes, since they are derived from industrial hemp or cannabis plants with extremely low levels of THC, the psychoactive compound found in marijuana.
Cannabis Strategic's portfolio includes the recently acquired Fitamins CBD brand, which offers vitamin- and hemp-derived CBD formulations through a network of more than 600 wholesalers serving the Asian-American market (http://nnw.fm/yII7w). The company is also focused on supporting entrepreneurial growth in the legal cannabis sector through its personnel solutions, which are tailor-made to match the growth dynamics of this booming industry.
Cannabis Strategic pursues investment opportunities in the areas of real estate, cultivation, extraction, distribution, packaging, dispensary operations and branded products within the cannabis space. Carving out and controlling specific industry niches, in addition to creating and marketing unique cannabis consumer branded products for humans and pets alike, is a win-win for Cannabis Strategic and its stakeholders.
For more information, visit the company's website at www.CannabisStrategic.com
Please see full disclaimers on the NetworkNewsWire website applicable to all content provided by NNW, wherever published or re-published:
http://NNW.fm/Disclaimer

(0)

(0)
Cannabis Strategic Ventures, Inc (NUGS) Stock Research Links



---