$IONI News Aug 22, 2018 PR Newswire I-ON Commun


Post# of 53
Posted On: 08/22/2018 11:16:37 AM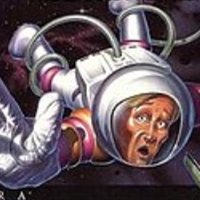 $IONI News Aug 22, 2018 PR Newswire


I-ON Communications Corp. Announces $600,000 Debt Financing and Equity Purchase Agreement of up to $10 million
SEOUL, South Korea, Aug. 22, 2018 /PRNewswire/ --
I-ON Communications Corp. (OTCQB: IONI),
http://www.i-on.net
a Seoul, South Korea based global enterprise software company focused on delivering leading CMS, unstructured data management and digital marketing products and solutions to mid and large-scale enterprises, is pleased to announce that it has entered into a definitive agreement with Peak One Opportunity Fund, L.P. ("Peak One&quot

related to the purchase of up to $600,000 in 3-year debentures, which will be convertible at the election of the holder into common stock. This excludes up to an additional $275,000 in potential proceeds that I-ON could receive from the exercise of warrants issued in connection with the financing.
I-ON separately entered into a definitive equity purchase agreement with the same accredited investor for up to $10,000,000, whereby I-ON holds the right, but not the obligation, to draw down an amount of up to $500,000 on a periodic basis pursuant to the terms of the equity purchase agreement. The purchase prices will be equivalent to 88% of I-ON's per share price calculated in accordance with the terms and volume conditions established in the equity purchase agreement. In addition, the Company has agreed to file a registration statement as soon as practical, to register for resale the common stock issued as provided for in the equity purchase agreement.
Mr. Jason Goldstein, General Partner of Peak One, commented, "We look forward to serving as an ongoing and long-term financial partner to I-ON."
As part of their stated intermediate-term strategy, I-ON intends to use the net proceeds of the private placement for acquisition finance, continued product development and commercialization, international marketing and investor relations. Both transactions are expected to close on or about August 22, 2018, subject to customary closing conditions.
Chairman and CEO Mr. Jae Cheol James Oh commented, "We are pleased to announce the closure of our first U.S. institutional round of debt financing as a U.S. listed company, which will help shore up I-ON's balance sheet over the intermediate-term, while enabling us to pursue the closure of our first acquisition over the relative near-term. We look forward to keeping the market and our shareholders abreast of business developments, particularly on the international front and with our Sports ICT initiatives."
About I-ON Communications Corp.
I-ON Communications Corp., is a Seoul, South Korea-based enterprise software company founded in 1999. After being awarded its first of six patents by 2003, the Company has since evolved into an industry-leading and recognized developer of enterprise-class unstructured data management and digital marketing software solutions. I-ON has sold to over 1,000 mid to large clients across numerous verticals in both the private and public sectors, primarily throughout South Korea, Japan and Southeast Asia. The Company has 11 products at market that enable clients to create, measure, and optimizes digital experiences for their audiences across marketing channels and devices. These encompass enterprise web content management (CMS), web experience and service delivery software, digital marketing, smart mobility and analytics tools and energy management systems. I-ON's large R&D team has designed and developed industry-leading technologies that are compliant with global standards including GS (Good Software) and NET (New Excellent Technology), while holding numerous domestic and global industry awards and recognition from the likes of Gartner and Red Herring.
https://www.prnewswire.com/news-releases/i-on...00781.html

(0)

(0)
I-ON Communications Corp. (IONI) Stock Research Links



---