I-ON Communications Corp. Announces June Quarter R


Post# of 53
Posted On: 08/15/2018 9:02:56 AM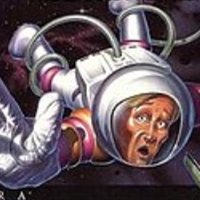 I-ON Communications Corp. Announces June Quarter Results and Business Updates
SEOUL, South Korea, Aug. 15, 2018 /PRNewswire/ -- I-ON Communications Corp. (OTCQB: IONI),http://www.i-on.net a Seoul, South Korea based global enterprise software company focused on delivering leading CMS, unstructured data management and digital marketing products and solutions to mid and large-scale private and public sector enterprises, is pleased to announce financial results for the quarter ended June 30, 2018, reflected in I-ON's current report on Form 10-Q filed with the SEC on August 14, 2018.
Revenue during the period came in at $1.3 million versus $2.3 million last year and was comprised primarily of customized solutions and services as well as licensing and royalty contribution. As noted from the March quarter, the y/y declines continued to partially reflect the Company´s larger focus on driving newly launched product and solutions sales (such as SaaS in Singapore and SE Asia, sports ICT), foreseen revenue recognition delays on SI work, but less so on the geopolitical climate and overall state of East Asia's economy, particularly spillover from China. The Company also notes that their current backlog exceeded $6 million as of the end July, indicating good visibility into the second half of the year, while not fully factoring in expansion initiatives such as the opening of its first U.S. office in New York City, the sports technology vertical and potential acquisitions.
I-ON's previously reported sports ICT initiative, working in conjunction with the Ministry of Culture, Sports and Tourism and a new CMS overhaul for Seoul Broadcasting System (SBS), the domestic leader, were added to the Company´s growing list of clients along with Samsung SDS, KBS, POSCO ICT and AXA, among others. As expected and mainly due to delayed timing of revenue recognition on project commencements, coupled with significantly greater marketing and public company-related expenses, gross and operating margin came in at losses, carrying over from the prior quarter. Less was also spent on traditional R&D as growth became more of a focus.
Strengthening balance sheet
The Company's balance sheet as of the end of June continued to remain healthy with total cash and equivalents of over $2.2 million, total assets of $8.03 million, negligible long-term debt of less than $300,000, and shareholders' equity of approximately $6.11 million.
In addition, I-ON had and continues to have available lines of credit with financial institutions for up to $3.6 million on very good terms, of which there were no outstanding balances as of the end of the June quarter. Finally, to help shore up its balance sheet and for near-term acquisition finance, the Company believes it is close to entering into a debt financing agreement with a U.S. institutional investor, while at the same time exploring all growth financing alternatives suitable to fund long-term growth.
Chairman and CEO Jae Cheol James Oh noted, "As reflected by the opening of our New York office and the critical appointments of four new and qualified independent board members, we continue to remain laser focused on growing all facets of our business and will continue to invest accordingly. As a newly public company looking to go more global, we believe that historical year over year comparisons are less relevant today, then they will be a year or two years from now, as our marketing and hiring spend continues to ramp to fund expansion. That being said, our financial condition remains healthy and we will continue to entertain all growth financing alternatives available as we continue to see attractive acquisition and partnership opportunities in South Korea and Japan, as well as in key South East Asian and U.S. markets."
Fiscal 2018 & 2019 Financial Guidance
I-ON is once again maintaining its 2018 revenue guidance of $15-17 million, which assumes the consummation of at least one acquisition in the current back half of 2018 and modest single digit organic growth. The Company continues to implement a plan to attain a revenue goal of $25-30 million by the end of 2019, which would likely reflect more international contribution, an improving revenue mix and higher y/y gross and operating margins, well above 40% and 15%, respectively.

About I-ON Communications Corp.
I-ON Communications, Corp, is a Seoul, South Korea-based enterprise software company founded in 1999. After being awarded its first of six patents by 2003, the Company has since evolved into an industry-leading and recognized developer of enterprise-class unstructured data management and digital marketing software solutions. I-ON has sold to over 1,000 mid to large clients across numerous verticals in both the private and public sectors, primarily throughout South Korea, Japan and Southeast Asia. The Company has 11 products at market that enable clients to create, measure, and optimizes digital experiences for their audiences across marketing channels and devices. These encompass enterprise web content management (CMS), web experience and service delivery software, digital marketing, smart mobility and analytics tools and energy management systems. I-ON's large R&D team has designed and developed industry-leading technologies that are compliant with global standards including GS (Good Software) and NET (New Excellent Technology), while holding numerous domestic and global industry awards and recognition from the likes of Gartner and Red Herring.
https://www.prnewswire.com/news-releases/i-on...97410.html

(0)

(0)
I-ON Communications Corp. (IONI) Stock Research Links



---