redflix S1E11 coming before the


Post# of 6004
Posted On: 07/12/2018 2:36:42 AM

redflix S1E11 coming before the end of the week. Going to take a little flash sideways. Flash sideways like redflix never did before.
When you see it, you'll know what I mean. I already wrote it.
I am going to make this one exclusive, so whoever thumbs up this post, I'll PM the episode. If you are interested, and haven't thumbs up in the past no big deal. You wont want it, You don't want it. You don't need it. I am not here for charity. I got other things to do.
This is not a beauty contest, but a who's invested contest and will eliminate the who is a BWs.
Imagine how many of the BWs played or even got to the end of Trivia HQ?
Spoiler alert.
None!
BWs please don't bother reaching out to me via PMs. Really don't bother reaching out to any of the other mods. I'll block you after the first attempt and will just reply "Yawn" like I did with jBac this evening with is two year old vulgar rant.
I already know who the BWs are. Your sheets are wet. I know the fake pretenders. Just because you PM'd me with wet sheet concerns, you clearly don't get redflix so don't bother. I won't send anything to you anyway.
The fewer thumbs up saves me time so don't flatter yourself or humiliate yourself either.
I'll likely do this with S1E12 as well which is the conclusion to Wed night in Vegas, not to be missed.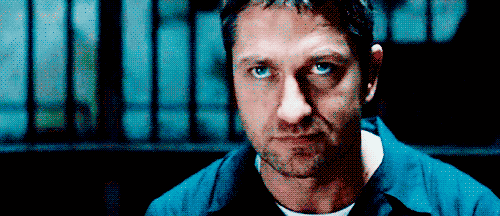 People on iHub interested can PM me on either board. If you have a rep for having "concerns", please consider this rule of thumb: GFYS
The later includes uncle jPac/alBurp:
"Redspeed. You should rename yourself Red Bull for bullshit. You're way over your head thinking you know valuation tech companies. YOu know jack shit."
My reply to the two year old jPac: "Yawn".
How stupid. Who types like that? Even if you are on a mobile device. Which one, all of a sudden capitalized the first TWO letters of a sentence? Knock off android phone? Angry BW? Drunk boater? Yeah this is the guy that knows how to evaluate tech companies 4 sur.
The fly in the ointment is, if he is the real blow hard that he pretends to be, why is even investing in penny stocks? My goodness. This is a blow hard that publicly bragged about all the homes he owned, but couldn't make it to Vegas Oracle Netsuite conference where where he lived. Please don't PM me how stupid he is. I already know and don't care. One of 1000 trolls.
Keep in mind, this is the fly by poster that backed up all his BS with nothing, totally nothing, Zip, Zero, Zilch, that he said. Remember the "they better do a conference call Blah, Blah, Blah". The nimrod doesn't even realize the company has tech way beyond doing conference calls.
What you see from the BWs is the same script they use on every stock and they only enhance it by reading post from longs. They get an extra 10% bonus when they edit the script.
Had only nimrod said, "Hey we need to change up the script as they don't do conference calls, he could have gained 10% which at $10/hr is... help me with the math...$11 for nimrod. No more inflatable boat for him. He's upgraded to dingy.
In my weakness I replied back to an idiot on iJub that was bashing the company non stop in April and they said they have a house in Vegas like this guy. Invited them to come to see nFusz for free at the Oracle conference. For free.
Did I mention for free and they were retired. What do retired people do that they "think" they are so busy?
Did they do it? Hell no. They don't have time for that. They are retired. They are sitting in the basement of their apartment bashing many stocks using many IDs. That's their MO when they are not out on the lake in their bathtub.
OR
They are retired for 30 years an in their 80's or 90's and life and technology has passed them by. Every meet that old guy that complains about everything like jmap/albert/fed/greenjeans?
He doesn't know I have 30 years of evaluating tech companies working for the top fortune 50 companies and helping close the largest software technology deal in history. Currently consulting for a $40B company now vs. out on a bathtub in the middle of no where.
But wait. jBac/alBurp has 30 years of retirement experience. Who's out of touch?
jBac/alBurp, You want an an adult discussion, bring it on. You want me to go back to the other board. Just ask and back up your stupid shit with some facts for a change.
Maybe it's just me, but my sheets are dry and so am I, it's a free for all.
BTW. I put the BW on block. So sad potty mouth JBac 2 year old with the big pretend houses in Vegas, Cali and Montana. LOL. Don't need the 2 year old PM rants with the potty mouth. I've never PM'd anyone like that. What a two year old. If he post more here he will get deleted and then canned as his agenda has been exposed.
Note to anyone that PM's me. You give up you right for me to expose your BS. I am free to post any of your PM's as there is no quarter.
There is no "code" of PM. I'll freely post every PM that I get anywhere. PM me if you want to expose you as a moron.
You want an adult conversation, bring it on publicly. Not the big mouth, blow hard PMs. Bring facts and links along with your opinion.
Bring it on and I welcome it. You pick the forum. iHang or the other board. Unfortunately in 20 years no one has ever taken me up on that. Maybe you can be the first. If not, put on your diapers on.
So long jPac/Alburp and thanks for all the fish.

(20)

(0)
---